San Diego, CA, 06/16/14 – Security America Risk Retention Group (RRG) has appointed American Claims Management Inc. (ACM), a national third party administrator (TPA), to manage its general liability and professional liability claims.
Security America RRG offers general liability and professional liability insurance specifically tailored to meet the needs of electronic life safety, security and systems professionals throughout the country.
As such, the company sought a TPA with the clout and experience to mitigate complex litigated liability and professional liability claims. ACM emerged as a top contender based on the depth of experience of its commercial claims adjusting team.
"Every member of the professional liability team has more than 20 years of complex claims handling experience," said Dhara Patel, ACM's president of property and casualty. "We have tremendous bench strength and a strong track record of identifying coverage issues, subrogating from other responsible parties and keeping investigation expenses low throughout the claims process."
ACM is eager to serve as a productive extension of the Security America RRG team. "Our primary goal is to achieve better claim outcomes without inflating the expense side of the reserve equation," Patel explained. "Many TPAs achieve good results but they do so at a significant cost by hiring expensive experts and legal counsel. Because of our depth of experience, we are confident in our ability to contain expenses on behalf of our clients."
Since 1988, American Claims Management has been a nationwide third party claims administrator specializing in both commercial and personal lines. By offering professional expertise in claims administration, ACM is committed to providing superior claims services and innovative solutions. For more information, please visit www.ACMclaims.com. ACM is a subsidiary of Arrowhead General Insurance Agency Inc.
Contact:
Jeffrey Dalessandro, ACM Director of Business Development
JDalessandro@ACMclaims.com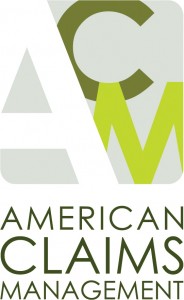 Was this article valuable?
Here are more articles you may enjoy.