San Diego, CA, 06/18/13 – American Claims Management Inc. (ACM), a national third party administrator (TPA), is pleased to announce that it has been appointed as the TPA for a new residential earthquake claim program for QBE Insurance Corporation.
This announcement is timely considering the havoc created by recent natural disasters. "With the Moore, Okla., tornado and Super Storm Sandy fresh on our minds, it's a good time for municipalities, insurers and homeowners to consider if they would be adequately prepared for a large earthquake," said Pier Westra, ACM's vice president of property claims.
Earthquakes are high severity, low frequency events that are more difficult to prepare for than some other natural disasters because they strike without warning.
"With a hurricane, residents, insurers and claims adjusters typically have a 48-hour period in which to prepare. When an earthquake hits, there's often no forewarning. That is why it is critical to have a nimble, experienced and responsive earthquake insurance claims partner who can quickly react and put disaster recovery and field investigation plans into action," said Westra.
Westra and his team are ideally suited for earthquake disaster response. Westra was personally responsible for setting up catastrophe operations and coordinating the deployment of independent claims adjusters in California's 1994 Northridge quake. The magnitude 6.7 Northridge Earthquake was the costliest in U.S. history, with an estimated price tag of $12.5 billion, according to the Public Policy Institute of California. Due to this and other experiences, Westra's team understands earthquake insurance claim drivers, how to accurately estimate damages, and how to quickly facilitate disaster response. The team conducts comprehensive biannual preparedness drills that cover every aspect of a catastrophe claim from initial report and immediate field deployment through final conclusion and customer satisfaction surveys. In addition, the ability to leverage centralized claims handling locations in southern California, Florida and Georgia provides ACM with a superior level of redundancy and guarantees business continuity for all catastrophic event contingencies.
"When you work with ACM, you have a thriving, proactive third party administrator representing your company at its best. We're moving the success needle for our clients, offering them an important competitive advantage," said Westra.
Since 1988, American Claims Management has been a nationwide third party claims administrator specializing in both commercial and personal lines. By offering professional expertise in claims administration, ACM is committed to providing superior claims services and innovative solutions. For more information, please visit ACMclaims.com. ACM is a subsidiary of Arrowhead General Insurance Agency Inc.
Contact:
Jeffrey Dalessandro
ACM Director of Business Development
JDalessandro@ACMclaims.com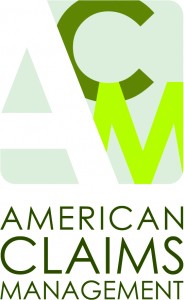 Was this article valuable?
Here are more articles you may enjoy.