San Diego, CA, 05/08/13 – American Claims Management, Inc. (ACM), a national third party administrator with claims ancillary services, is continuing to establish a presence in the Southeast by expanding its Atlanta operations.
The new Atlanta office space will house an already established claims team in the region and will provide additional capacity for increased customer support, data management and claim auditing functions around the country for ACM's 35,000 clients. The expansion also supports ACM's London-based syndicates who need service providers in hurricane prone regions.
"We've been serving the Southeast for more than 20 years and a larger, more expansive claims facility allows us to increase our service capabilities," said Scott Marshall, president of ACM. "Establishing a larger presence east of the Mississippi is not only in direct response to our clients' needs but also aligns with our current and future growth plans."
ACM's Tampa Bay office has been its East Coast hub handling personal auto claims administration and residential and commercial property adjusting assignments. With the expansion of the Atlanta area facility, ACM has positioned itself to better promote the growth of its ancillary services.
ACM is also continuing to seek acquisitions to support its nationwide company growth while building on its strong platform of providing comprehensive claim service solutions.
Since 1988, American Claims Management, Inc. has been a nationwide third party claims administrator specializing in both commercial and personal lines. ACM is committed to providing superior claims services and innovative solutions. For more information, please visit ACMclaims.com. ACM is a subsidiary of Arrowhead General Insurance Agency, Inc.
Contact:
Dhara Patel
Senior Vice President ACM Casualty Claims
DPatel@ACMclaims.com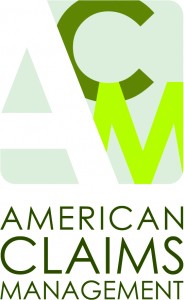 Was this article valuable?
Here are more articles you may enjoy.