San Diego, CA, 02/13/13 – American Claims Management, Inc. (ACM), a national third party administrator, has been awarded the claims handling for the Personal Auto Program from Everest National Insurance Company (Everest). Effective November 2012, ACM began handling all aspects of the claims administration process for Everest including bill review, subrogation services and field/special investigation unit investigations.
"Building on the success of our Workers' Compensation Program, we are excited to expand our working relationship with Everest by managing their Personal Auto Program," said Scott Marshall, ACM's president. "We look forward to combining our cutting-edge technology with our expertise in aggressively managing auto claims for the Everest program."
ACM has provided workers' compensation claim administration services for Everest in California since October 2008. ACM also provides other workers' compensation related services for Everest in the form of managed care field case management, bill review services, medical provider network services, prefer provider network services, lien management and negotiation services, investigative services and subrogation/recovery services.
Since 1988, American Claims Management has been a nationwide independent national third party claims administrator specializing in both commercial and personal lines. By offering professional expertise in claims administration, ACM is committed to providing superior claims services and innovative solutions. For more information, please visit www.ACMclaims.com. ACM is a subsidiary of Arrowhead General Insurance Agency, Inc.
Contact:
Jeffery Dalessandro, ACM Director of Business Development
JDalessandro@ACMclaims.com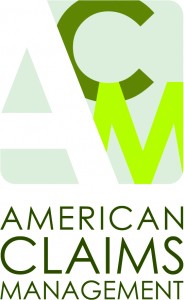 Was this article valuable?
Here are more articles you may enjoy.