San Diego, CA, 02/06/13 – American Claims Management, Inc. (ACM), a national third party administrator, is now handling claims for the Construction Package Program from SPARTA Insurance Company. The program is an extension of the current Commercial Program offered by SPARTA in California and Texas.
Effective January 2013, ACM began handling all aspects of the Construction Package Program in California and Texas for SPARTA including but not limited to subrogation services and field/special investigation unit investigations.
For the past 20 years, ACM has handled claims for more than 4,000 contractors. "Construction liability has been a core part of ACM's business and we are excited to bring our extensive expertise handling contractors' claims to the expanded program with SPARTA," said Scott Marshall, ACM's president.
SPARTA first selected ACM for its claims administration for the Commercial Auto and Package Programs in March of 2010, adding the Workers' Compensation Program thereafter in 2011.
Since 1988, American Claims Management has been a nationwide independent national third party claims administrator specializing in both commercial and personal lines. By offering professional expertise in claims administration, ACM is committed to providing superior claims services and innovative solutions. For more information, please visit www.ACMclaims.com. ACM is a subsidiary of Arrowhead General Insurance Agency, Inc.
Contact:
Jeffrey Dalessandro
ACM Director of Business Development
JDalessandro@ACMclaims.com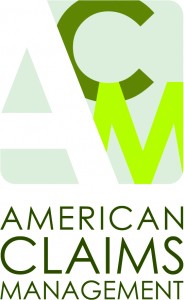 Was this article valuable?
Here are more articles you may enjoy.