San Diego, CA, 05/23/12 – Tech-savvy young independent insurance agents are changing how the property/casualty insurance industry operates, a new survey reveals.
Jason D. Cass, owner of the JDC Insurance Group based in Centralia, Ill., who also serves as chair of the Independent Agents & Brokers of America's Young Agents Committee, told Insurance Journal that young agents are moving the industry forward through technology and social media.
"There is a revolution that is going on; it's underway," Cass said, in the Insurance Journal exclusive report. He says young agents are eager to make big changes in how the industry operates.
Thirty-year-old Jill Roth, a young producer at Ahart, Frinzi & Smith based in Alexandria, Va., describes the younger generation of insurance agents as a hands-off generation, where email and social media have replaced more traditional marketing.
"It's not really so much a face-to-face and phone call generation," Roth told Insurance Journal. "It's more of a website, any time that you want, or is convenient for you (generation). It's a generation of technology and convenience."
Young independent insurance agents are digitally hooked on multiple levels.
Of the 513 young agents responding to the 2012 Insurance Journal Young Agents Survey, 75.2 percent reported having a Facebook page, 73.7 percent use Linked In, 28.5 percent use Twitter, 84.7 percent use an iPhone or other Smartphone, 44 percent use an iPad or other tablet device, and 10 percent report writing a blog — all for their work as an independent insurance agent.
The exclusive IJ Young Agents Survey also found that while almost half (47.8 percent) of young agents rate the property/casualty industry's use of technology as "good," more than a quarter (27.8 percent) of those responding to the survey rate the industry's use of technology as just "fair." Only 18.3 percent of young agents say the industry's use of technology is "excellent."
The industry's less than stellar technology score card is one reason young agents feel that insurance is not an attractive career option for other young people. The majority of young agents rate the industry's career attractiveness to other young people as either just fair (41.7 percent) or poor (20.8 percent), the survey revealed.
The Insurance Journal report shows that the younger generation is keen on upgrading how the insurance industry operates. After all, as Roth says: "It can't be left up to our fathers."
According to the report, while the concept of work differs for the younger generation of independent insurance agents, relationships still matter most in the business.
"Young agents in the insurance industry believe that now is the perfect time to be a professional in the insurance world," says Andrea Wells, Insurance Journal's editor in chief and author of the 2012 Young Agents Survey and special report.
"Technology and social media tools are driving change when it comes to how some agents connect with the insurance buying public," Wells said. "Young agents, who grew up in a high-tech world, are naturally using these tools to market their agency, generate new business and sometimes even create their own personal brand."
About the Survey
Insurance Journal's annual Young Agents Survey solicited the opinions and perspectives of licensed property/casualty insurance agents and brokers in the United States who are 40 years of age or younger. The survey polled young agents on their career choice, agency ownership and the agency system, the P/C industry, the future and more. Aggregate results were originally reported in Insurance Journal magazine on April 16 and on www.insurancejournal.com.
About Insurance Journal
Insurance Journal magazine and InsuranceJournal.com are products of Wells Publishing Inc., a privately held business-to-business media company with a focus on the property/casualty insurance industry. Wells Publishing Inc. has grown from a regional insurance newsletter founded in 1923 to a thriving publisher of two magazines and five websites: Insurance Journal and Claims Journal, InsuranceJournal.com, ClaimsJournal.com, MyNewMarkets.com, InsuranceJournal.TV and Insurance Journal's Academy of Insurance. Visit http://www.wellsmediagroup.com for more information.
Contact:
Andrea Wells
(800) 897-9965 ext. 152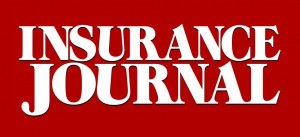 Was this article valuable?
Here are more articles you may enjoy.