San Diego, CA, 03/12/12 – American Claims Management, Inc. (ACM), a national third party administrator, has hired Jeffrey Dalessandro as director of business development. Effective February 27, 2012, Dalessandro began overseeing all of ACM's new business development endeavors as it relates to third party administrator claims administration for both ACM's Commercial and Personal Lines Divisions. Dalessandro will also focus on promoting and selling ACM's ancillary services including independent/field adjusting, fraud investigations, bill review, utilization review, peer review, MPN/PPO networks, subrogation and salvage recoveries, claim auditing and full catastrophe services.
Dalessandro joins ACM with over 20 years experience handling and selling property and casualty claims at The Travelers – CSS, ACE USA – ESIS and Broadspire, a Crawford Company. Recently, Dalessandro served as senior vice president of client services for Succeed Management Solutions.
Since 1988, American Claims Management has been an independent national third party claims administrator specializing in both commercial and personal lines. By offering professional expertise in claims administration, ACM is committed to providing superior claims services and innovative solutions. For more information, please visit www.ACMclaims.com.
###
CONTACT:
Jeffery Dalessandro
ACM Director of Business Development
JDalessandro@ACMclaims.com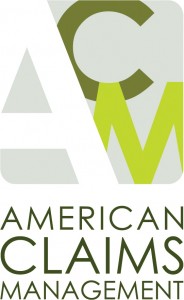 Was this article valuable?
Here are more articles you may enjoy.