Fairfield, CA, 01/24/12 – Savvy business owners have grown their businesses by always seeking out ways to expand their contact base, bring information to their staff and themselves, and stay on the cutting edge in their industry – in the most cost-effective way. For decades, tradeshows have brought industry innovations, networking, and more to professionals, but with skyrocketing travel costs and slimmer budgets, these events have been losing traction. Business expert Melanie Lindner wrote in 2009 for Forbes.com:
Traditional trade shows are a convention-center-sized hassle-and they cost a lot to boot. Add up booth rental and presentation time-slot fees, advertising, promotional doodads and travel expenses (never mind the lost time away from the office), and a company's tab can rocket up to $100,000 per show. Throw in a recession and little wonder that overall trade show revenue ($12 billion at last count in the U.S.) is expected to contract nearly 7% this year [2009].
In April 1993, the first virtual tradeshow, ConventionView, was presented in its most rudimentary form. Within just a few short years, more interactive platforms would be introduced, forever changing the way that businesspeople could engage with one another and allowing for significant savings of both time and money.
For those who still aren't familiar with the technology and experience of a virtual tradeshow, we provide this guide.
What is a virtual tradeshow?
A virtual tradeshow takes the traditional in-person tradeshow experience and puts it entirely on the Internet. Envision the possibilities this opens up to staff and your industry at large: No longer are there restrictions on how far you would need to travel, how many staff members can attend, or how much it would cost to get attendees there.
Similar to a traditional tradeshow, the event is held for a limited period of time, and both exhibitors and attendees hold their traditional roles, with one big exception: Everything is held online. Network with hundreds of colleagues within a couple days, download information and interact over an online chat, or explore products by watching videos and listening to podcasts. All are possible with virtual tradeshows. And you didn't have to re-staff the office so you and your management team could attend!
What is the value of virtual tradeshows for both attendees and exhibitors?
Most professionals nowadays are familiar with online meetings using products like GoToMeeting or Webex. Companies have adopted these products as part of their regular work processes because they help cut down on travel expenses and time so frequently wasted during in-person meetings. By taking their meetings online, these companies show that they are forward-thinking, and the virtual tradeshow should be approached with a similar mindset.
Travel budgets in the past had to be exorbitant for businesses whose livelihood depended in large part on participating in tradeshows. By bringing the information directly to each person's computer, the virtual tradeshow accomplishes the same goal without incurring the high costs. Plus, you don't need to have materials printed in preparation for the show.
Exhibitors can see a higher return on investment (ROI) since they have invested less and have a better opportunity to generate sales from the virtual tradeshow qualified leads. The online platform captures (with consent) the attendees registration information when they visit your booth.
An exhibitor will know:
1. how many visitors they had,
2. the average length of the visit,
3. what day and time they visited
4. what videos they viewed, and
5. the brochures they downloaded.
Imagine how you could tailor your marketing based on this data!
How does it work?
The virtual tradeshow is set up like a large convention center. It is probably best to check out a provider of the software like Expos2 to get a visual idea of how you will be presented with the information.
Exhibitors are given a virtual booth, which they can custom-brand for their business with logos, videos, brochures, and more. To promote the overall tradeshow experience, the booths are designed to look like actual tradeshow booths, with displays and triggers for various activities. Attendees click on a virtual booth and they can choose to download the exhibitors information and brochures, watch video clips, and text or video chat online with sales representatives. They can also ask questions and get real-time answers through chat or email, as well as watch live and/or recorded presentations in the various meeting rooms.
What are the system requirements?
Depending on which software you're using, the virtual tradeshow's system requirements may differ. Most will require that participants have Adobe Flash or a similar media player installed on a current browser. Having a standard 300Kbps or better connection speed to the Internet is also crucial to exploring the show.
What industries are using virtual tradeshows?
The virtual tradeshow platform works for nearly any industry that currently holds traditional tradeshows, except where sampling specific products would be crucial to the success of the show (i.e., a food and beverage show). With the growing popularity of virtual tradeshows, explore your industry's newsletters to see if one exists that you can participate in.
Melanie Lindner's article from Forbes.com: "How to Tackle a Virtual Trade Show"
About Direct Connection Advertising & Marketing
Anita Nevins, president and founder of Direct Connection Advertising & Marketing has more than 25 years marketing experience in the insurance industry. Anita has worked in the field; calling on retail producers, managing sales/ marketing teams at the retail, wholesale and company levels and finally managing all communications, marketing strategy and implementation for an insurance company. Anita started Direct Connection Advertising & Marketing in 2003 after leaving a corporate job to work independently. Anita takes great pride in approaching business with a positive mind and enthusiastic attitude. Visit the Direct Connection Advertising & Marketing website and learn about the Virtual Insurance Marketplace, an exclusive virtual tradeshow event for insurance professionals, at http://www.webdcmarketing.com.
###
CONTACT:
Anita Nevins
#707-429-0877
anita@webdcmarketing.com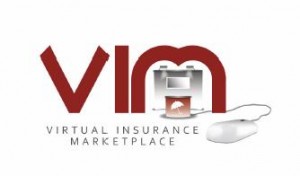 Was this article valuable?
Here are more articles you may enjoy.