Overview
In this 41-page guide, you will learn about two key workers' concepts and issues. The first key concept is the out of state problem, those extraterritoriality and reciprocity issues. The second key concept deals with the the employer's liability coverage, a coverage that is extraterritoriality and reciprocity.
Out-of-State Problems
Knowing Where Workers Work
Options of Injured Employees
Two "Jurisdictional" Tests
Reciprocity and Jurisdictional Issues
Which States Should be "3.A." States
Which States Should be "3.C." States
The Need for Employers' Liability Protection
What is and Who Qualifies as an "Outside Party"
Work Comp and CGL Coverage Gaps Requiring EL
Exceptions to the Employers' Liability Exclusion in the CGL
Types of Claims Covered by Employers' Liability
Managing Employers' Liability Coverage in Monopolistic States
A Word About Limits
This webinar transcript is presented by Chris Boggs of the Big "I" Virtual University.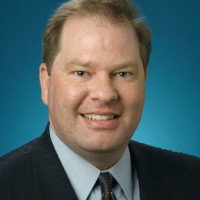 Christopher J. Boggs, CPCU, ARM, ALCM, LPCS, AAI, APA, CWCA, CRIS, AINS
Executive Director, Big I Virtual University
Chris Boggs is the Executive Director of the Independent Insurance Agents and Brokers of America (Big "I") Virtual University. His current duties involve researching, writing, and teaching property and casualty insurance coverages and concepts to Big "I" members and others in the insurance industry. During his career, Boggs has authored more than 1,000 insurance and risk management-related articles on a wide range of topics as diverse as Credit Default Swaps, the MCS-90, and enterprise risk management. In addition to this, Boggs has written 15 insurance and risk management books.