Overview
In this 41-page guide, you will gain a comprehensive review of ordinance or law coverage:
Purpose of ordinance or law coverage
Coverage gaps creating the need for ordinance or law coverage
Sources & enforcement of building codes
When damage is considered "major"
Common ordinance or law requirement & coverage limitations
3 Commercial property ordinance or law coverage forms
Ordinance or law coverage (CP 04 05)
Increased period of restoration (CP 15 31)
How to develop ordinance or law premium.
This webinar transcript is presented by Chris Boggs of the Big "I" Virtual University.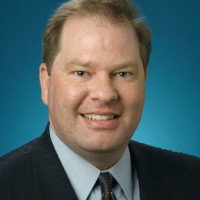 Christopher J. Boggs, CPCU, ARM, ALCM, LPCS, AAI, APA, CWCA, CRIS, AINS
Executive Director, Big I Virtual University
Chris Boggs is the Executive Director of the Independent Insurance Agents and Brokers of America (Big "I") Virtual University. His current duties involve researching, writing, and teaching property and casualty insurance coverages and concepts to Big "I" members and others in the insurance industry. During his career, Boggs has authored more than 1,000 insurance and risk management-related articles on a wide range of topics as diverse as Credit Default Swaps, the MCS-90, and enterprise risk management. In addition to this, Boggs has written 15 insurance and risk management books.