Universal Property & Casualty Insurance Co. will have to go back to court to show how an insured's roof expert was in error when he used questionable data and failed to inspect the claimed damage before a south Florida home was reroofed.
The case is another skirmish in what Florida insurers have called a years-long war against public adjusters and roof companies, but a war in which the tide may have turned after recent legislative changes. The court decision also could potentially encourage state courts to allow more challenges of experts witnesses' credibility, attorneys said.
In Universal Property & Casualty vs. Navlen, Florida's 4th District Court of Appeal upheld part of a Palm Beach Circuit Court's decision – to allow a suit brought by the insureds to proceed, despite the homeowners' failure to timely submit a sworn proof of loss. But the appeals court reversed and remanded for a new trial the lower court's decision to allow the roof expert's thinly supported testimony.
"More is required than an expert stating a test is reliable because they use it," Appeals Court Judge Jeffrey Kuntz wrote in the Sept. 20 opinion.
The litigation stemmed from a 2021 claim. Edward and Saunee Navlen, of Boca Raton, hired Horizon Public Adjusters, which filed a claim for damage from a wind incident five months earlier. The adjuster provided a preliminary estimate and some photographs, the court explained.
After an inspection, Fort Lauderdale-based Universal, one of Florida's largest property insurers, denied the claim. The carrier argued that the damage was worsened by the homeowners' failure to mitigate the loss with a roof tarp or other means, as was required by the HO policy, and that damage was below the hurricane deductible. Universal also contended that the five-month delay in reporting the damage deprived the insurer of a fair opportunity to investigate and obtain a sworn statement, and that should have barred the claim.
The Navlens paid for a new roof themselves and sued the insurer for breach of contract.
Universal moved to exclude the public adjuster's expert testimony, arguing that he had not inspected the roof before it was replaced; based his conclusions only on his observations of neighboring, adjoining roofs and on photographs; used wind measurements of 60 mph to 70 mph that were recorded 17 miles away from the property; and said, without proof, that more than 25% of the roof was damaged. (The testimony on percentage of roof damage would not be so crucial in more recent roof claims disputes: The Florida Legislature in 2022 tweaked the statute that, in many cases, had required full roof replacement if more than 25% of the roof was damaged. Insurers may now elect to repair, not replace, in most instances.)
Despite Universal's vigorous challenge of the roof expert's methods and reasoning, the trial court allowed the expert's testimony.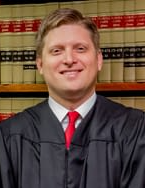 The appeals court said the lower court erred on that decision. Judge Kuntz noted that the expert's wind-speed data had not been tested and did not include potential error rates. The expert also failed to make any real calculations of the extent of the damage but used only a "guestimate."
"He may not have been required to calculate a specific percentage, but 'a court's gatekeeping function requires more than simply taking the expert's word for it,'" the appellate judge wrote, citing 2021 and 2018 decisions by Florida appeals courts.
That could give insurers new hope of challenging experts' credibility under the Daubert standard that courts rely on. State courts have often given experts greater leeway, while federal courts have not, lawyers have said.
Lawyers for the Navlens could not be reached Tuesday. One of Universal's appellate attorneys in the case, Paulo Lima, declined to comment.
Was this article valuable?
Here are more articles you may enjoy.