Florida lawmakers this year approved a measure that could help reduce liability insurance premiums for home and condo builders – and limit exposure and litigation for liability insurers.
But Senate Bill 360, which took effect in April, could also make it more difficult for property insurers to bring construction-defect subrogation suits, just as more carriers appear to be embracing the subro strategy to recoup some of the losses from years of heavily litigated roof, water and hurricane claims.
"Construction-defect subrogation is worth it. It is," said John Henley, chief claims officer at Swyfft Insurance Co., a property insurer in Florida and four other states. He spoke this month at a panel of the Florida Defense Lawyers Association claims conference in Orlando.
Data on the volume of CD subrogation suits in Florida is hard to come by. But Courthouse News Service has reported that construction defects suits from all plaintiffs in Florida has exploded, from just 31 in 2008 to almost 1,000 in 2017. And while most large national and international carriers have been on board the subro train for years, some smaller insurers may feel that it's not worth the cost.
"I would say that's not the case. Insurance companies wouldn't be doing it if it didn't bring in money," said attorney Josh Goodman, of Miami, chair of the Cozen O'Connor law firm's subrogation and recovery unit.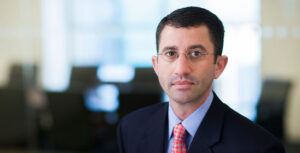 Many insurance attorneys will handle CD subrogation claims on a contingency basis, limiting the costs for insurers, he said.
SB 360 has now changed the calculus a bit and could give insurers and their adjusters a new sense of urgency to investigate properties for issues that could be the fault of the builder or subcontractor. The bill, sponsored by state Sen. Travis Hutson, a real estate developer in northeast Florida, reduces the statute of limitations and the statute of repose on lawsuits, giving homeowners and insurance companies seven years instead of 10 to take legal action against contractors, in many cases.
Goodman said that's an issue because many defects don't show up until after seven years. He found it odd that the Florida Legislature would limit a tool that insurers need to help offset the cost of claims litigation that has plagued the industry in recent years and was a significant factor behind insolvencies and spiking premiums. At a Senate Judiciary Committee hearing in February, Hutson argued that the change was needed because of a sharp increase in bogus construction-defect lawsuits from homeowners, which are driving up liability insurance premiums and housing prices across the state.
Some contractors' liability and builders risk insurance premiums have skyrocketed in recent years, supporters of the bill have said. One window installer's premiums climbed from $2,500 a year to almost $12,000 in less than two years, supporters said at the committee hearing.
The homeowner suits have been fueled by "door knocker" engineering firms that have found reported code violations in building techniques, scaring residents into taking action, Hutson said. He compared it to similar strategies taken by some roofing companies and public adjusters during the height of the assignment-of-benefits litigation wave in Florida in recent years.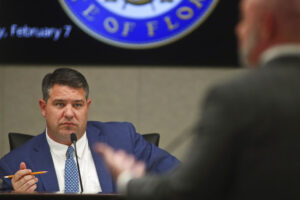 "When the contractor and the subcontractor, the carpenter, the painter, the plumber, the roofer, all have to pay on these claims, it increases the cost of a home. And we already have an affordability crisis in Florida," said Hutson.
Hutson may have something of a vested interest in reducing construction lawsuits and keeping home prices affordable. The Hutson Companies were recognized early this year for building more than 1,000 homes in 2022 at its sprawling master-planned community in St. Johns County, making it one of the fastest-growing real estate development firms in the country, Florida Politics has reported.
The insurance industry has been a little divided on the need to revise the statute of repose on construction defects. State Sen. Jim Boyd, the owner of an insurance agency in Bradenton, said at the committee hearing that the change is long overdue. It is troubling, he said, that so many defect claims are brought several years after homes are built, which suggests that property owners have not kept up with routine maintenance.
"These people have figured out that maybe they can get it covered, that there's a pot of money somewhere that someone can get access to," Boyd said.
Others who are often on the side of the insurance industry also supported the bill. Attorney David Weber, a construction litigation specialist who represented the Florida Justice Reform Institute at the Senate meeting, said that the 10-year statute of repose made it difficult for construction companies and subcontractors. Memories fade, witnesses disappear, and documents get lost, often leaving contractors with little choice but to settle on years-old claims that may have little substance.
Significantly, the new law not only reduced the statute of repose, it also changed the date on when the clock starts ticking, further compressing the window for legal action. Under previous law, the statute of repose commenced at the latter of the date the owner takes possession or the completion of the contract by the contractor. SB 360 changed the trigger point to the earliest of a certificate of occupancy, certificate of completion, or the date a project was abandoned if it was not completed by the builder.
Critics of the bill argued that the revised window could leave some condominium unit owners with little recourse. If an owner takes possession of a unit more than seven years after it was built, they could be barred from filing suit, construction defect attorney Brian Crevasse testified.
To help manage the tighter time frame, Goodman said insurers must now move quickly to examine properties after a claim is made, and to check closely for potential construction faults and code violations. "An increase in the pace of investigations and prosecutions of subrogation claims will be needed," he and another Cozen attorney blogged in April.
That means immediately hiring experts, including engineers, and preserving the evidence at the scene before it is repaired.
"Those who pursue subrogation at the time of loss are usually more successful," Goodman said.
Henley, of Swyfft Insurance, said that visuals and common sense can help: If a roof is only a few years old and appears to have failed without the presence of high winds, it's probably the fault of the contractor.
For construction defects left behind by contractors who have no liability insurance and few resources, subrogation isn't worth pursuing, Henley explained. That makes it more important than ever for Florida lawmakers and regulators to approve and enforce state laws requiring contractors to be licensed and insured, the lawyers said.
Was this article valuable?
Here are more articles you may enjoy.