The Louisiana Supreme Court suspended indefinitely the law license of the attorney who manages McClenny Moseley & Associates' office in New Orleans — the latest setback for a law firm that paid nearly $14 million for client leads and filed more than 1,600 lawsuits over the course of three days.
The high court on Friday approved an interim suspension of the law license issued to William R. Huye III after the Office of Disciplinary Counsel reported that he "appears to be actively engaged in a pattern of serious and harmful ethical misconduct involving client fraud, insurance fraud and deception toward the federal judiciary…"
Matthew Monson, an insurance defense attorney in New Orleans whose after-hours investigation persuaded federal judges to intervene to block MMA's "mass filings," said the suspension is "entirely appropriate."
"I applaud the Supreme Court for taking action in this unprecedented manner," he said.
Three federal judges have sanctioned MMA in recent months for filing duplicate lawsuits, some on behalf of homeowners who were already represented by other counsel. During questioning by the judges, Huye admitted that he told insurers he represented policyholders when actually he represented Apex Roofing and other restoration contractors.
Louisiana Insurance Commissioner Jim Donelon last month issued a cease-and-desist order that instructs MMA to stop violating state insurance laws.
Monson learned that MMA was using an online marketing company called Velawcity to generate client leads after his wife was solicited via text messages and directed to a website operated by the company. He said he investigated on his home computer and came across a website, HurricaneDamageLawsuit.com, which is operated by Velawcity, a high-tech marketing firm that works with litigation finance companies.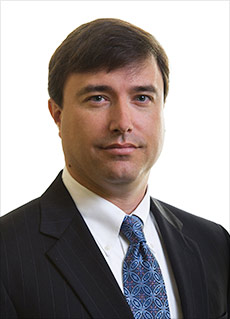 At Monson's urging, US District Court Judge James D. Cain Jr. in Lake Charles ordered MMA to provide copies of its contracts with Velawcity. Those revealed MMA had agreed to pay $3,000 to $3,500 for each "pre-screened client lead" provided, for a total of $13.9 million.
Huye had told Cain that Velawcity provided only marketing and advertising services, not client leads.
Cain on Saturday suspended MMA from practicing in the Western District of Louisiana. The Louisiana Supreme Court's order will prevent Huye from practicing in state courts, as well.
The Office of Disciplinary Counsel's report to the high court noted that Cain also expressed concern that MMA may have forged signatures so he could deposit checks made out to homeowners and mortgage holders. One mortgage holder, Kermith Sonnier, testified that he had never seen any proceeds from a $89,522.67 check made out to a mortgage company he owns, Accord Services, and had not given MMA authority to deposit the check.
Another federal judge, Magistrate Judge Michael North, rebuked MMA for filing a lawsuit on behalf of homeowner Tricia Franatovich, even though she already had retained counsel. Huye admitted that his law firm actually represented Apex Roofing, which had persuaded Franatovich to sign papers while walking door to door in her hurricane-damaged neighborhood.
North ordered MMA to submit documents that revealed the law firm had filed 856 lawsuits on behalf of property owners when it actually represented Apex. Questioning by North revealed that MMA was soliciting clients through a call center that used non-attorneys to explain the terms of retention contracts, according to the Disciplinary Counsel's report.
The office said MMA seeks to take as high of a percentage as possible of any recovery from policyholders who contracted with Apex. Under Louisiana law, insurance carriers that don't timely pay policy benefits are subject to a 50% penalty.
"MMA may elect to file suit and can become attorney fees per statute in addition to whatever recovery is made against the carrier," the report says. "Runner-based solicitation is implicated in this scheme."
The office said the "scheme" allows MMA to a payment of up to 40% of the amount recovered. MMA, however, has not always disbursed funds to the homeowner, "at least not in a timely fashion," the report says.
"The amount of benefits left over is typically inadequate to complete repairs on the home in question given that MMA and Apex have alreadytaken a considerable portion of the policy proceeds," the report says.
The Supreme Court's terse one-page order suspending Huye's law license also allows the Office of Disciplinary Counsel to appoint a trustee to protect the interests of MMA's clients. The court ordered Huye to provide a spreadsheet listing the names, addresses and contact information for MMA's clients in Louisiana.
Insurance defense attorney Steve Badger, a partner with the Zelle law firm in Dallas, Texas, said in an email that no reputable attorney will agree to represent homeowners solicited by MMA and share attorney fees with the law firm. He said the Supreme Court appears to have recognized the problem, which is why the court is allowing the appointment of a trustee.
"As an insurance industry defense attorney having witnessed a lot of bad conduct in storm damage claims, the most troubling issue for me is how these cases were solicited through the marketing company Velawcity," Badger said. "Huye almost admits in his response that the solicitation took place and was improper. It's Lawyer Ethics 101 that you cannot pay a third-party to bring you clients."
Neither Huye nor William Gibbens, a criminal defense attorney that MMA hired to represent it, responded to Claims Journal's request for comment on Tuesday.
Was this article valuable?
Here are more articles you may enjoy.