Zach Moseley says his law firm has invested millions of dollars in technology to serve more clients. During a video interview with a social media consultant, he said McClenny Moseley & Associates hopes to represent 50,000 policyholders with claims caused by the hurricanes that struck Louisiana in 2020 and 2021.
"I believe it was Zuckerberg who said change is always met with resistance," Moseley said. "My firm is doing things that have never been done in quantities that have never been done. We're helping more people than have ever been helped in the history of storms."
The "resistance" that Moseley mentioned is coming from US District Judge James D. Cain Jr. in Lake Charles, Louisiana. During a hearing in Cain's courtroom on Dec. 13, attorneys for other law firms presented evidence that McClenny Moseley filed duplicate lawsuits, filed lawsuits on behalf of clients that the firm didn't represent, claimed hurricane damage to properties that were nowhere near the path of a hurricane, sued carriers that did not insure the property, and perhaps most importantly, forged signatures on insurer settlement checks.
One attorney accused the law firm of "criminal fraud."
"I've heard some stuff about y'all," Cain said, according to a transcript of the hearing. "'We're a technology firm. We've got all this artificial intelligence.' Let me tell you something. It may be artificial but it's certainly not intelligent. This is not how you represent people. You need to meet with these people individually."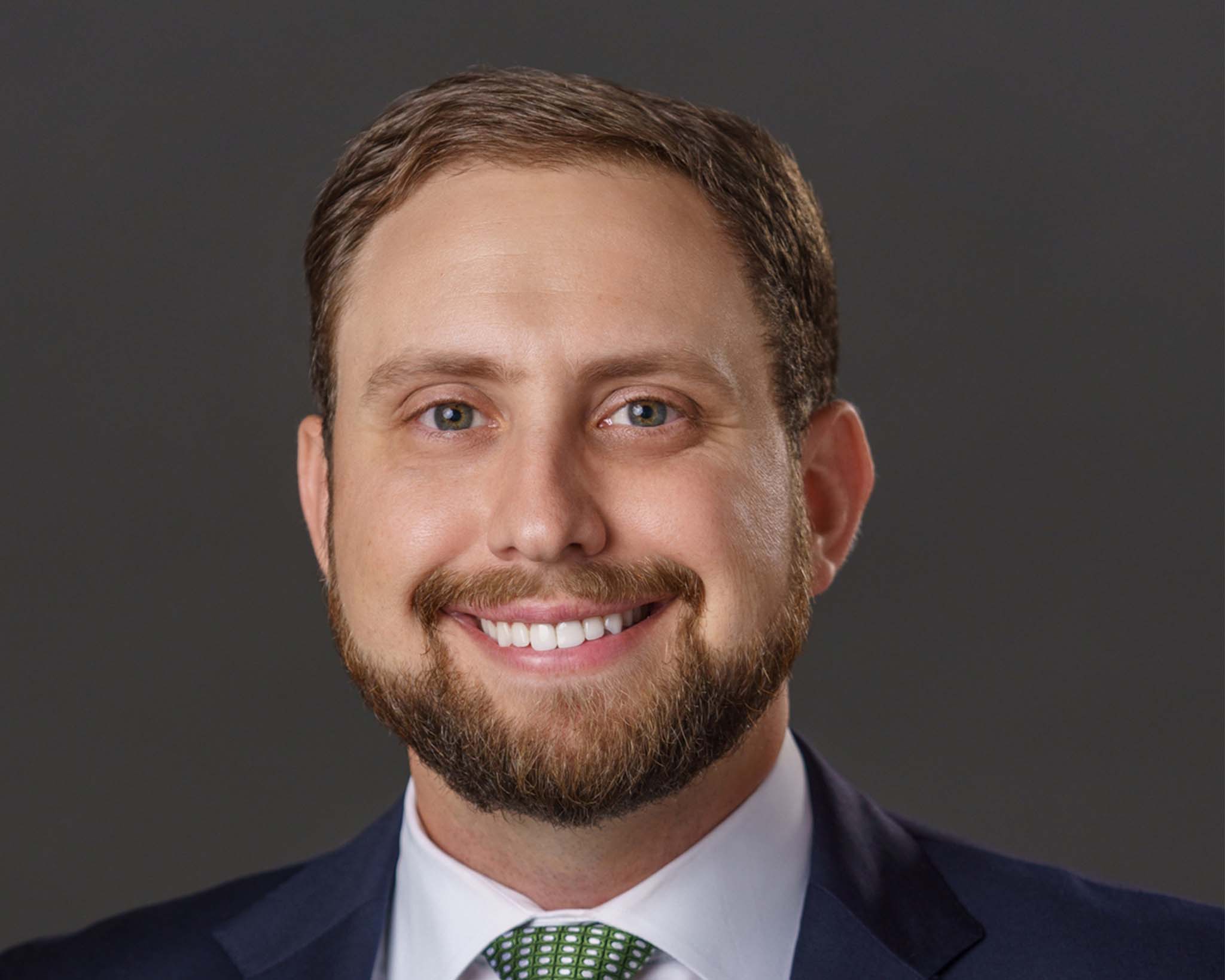 R. William Huye, a McClenny Moseley partner who manages the firm's New Orleans office, acknowledged in a telephone interview that his law firm has made some mistakes, but he said the firm has also helped an enormous number of people recover from storm damage. Four hurricanes — Laura, Delta, Zeta and Ida — struck the state in 2020 and 2021.
"The insurance companies were systematically underpaying people," he said. "What we did is we got the word out: You have to file a lawsuit."
'Willy-nilly'
Judge Cain in October ordered attorneys for McClenny Moseley to appear before him because he had found errors in the lawsuits filed by the firm, such as duplicate complaints and lawsuits filed for hurricane damage to properties that were not in the path of a hurricane. Cain skewered the law firm for filing more than 1,600 lawsuits over the course of four days, including some that duplicated other lawsuits or appeared frivolous on their face.
James McClenny founded the law firm in Houston with Moseley in 2016. The firm employs 16 attorneys at its Texas headquarters and a satellite office in New Orleans. It also has "of counsel" arrangements with five attorneys in Oklahoma, Kansas, Missouri, New Mexico and Mississippi, according to its website.
Cain questioned how the law firm is able to competently represent such a large number of clients. He called the law firm into his courtroom for an explanation after he found duplicate filings or other errors in more than 30 lawsuits. Huye attended the Dec. 13 hearing with fellow law firm partner Claude Favrot Reynaud III.
A transcript shows seven attorneys from other firms appeared at the hearing, some to voice their own complaints about McClenny Moseley's tactics. The lawyers asked how the law firm had come to represent clients who were already represented by other law firms, filed lawsuits against carriers that did not insure the property and filed duplicate lawsuits for damages that had already been claimed in lawsuits filed by other attorneys.
"They are just filing lawsuits willy-nilly," said Lake Charles lawyer Thomas Filo in a telephone interview. "I mean, it looks like they picked up the phone book and picked names to file suits on behalf of."
Filo represents Melvin Irwin Addison II, whose house in Lake Charles was severely damaged by Hurricane Laura in August 2020 and again by Hurricane Delta the following October.
Filo's law firm on Aug. 24, 2020 sued Allstate Vehicle and Property Insurance Co. on Addison's behalf. Filo said he discovered later that McClenny Moseley had also filed a lawsuit against Allstate on Aug. 23 for the same damage.
It isn't clear whether Addison actually signed a contract to have the McClenny firm represent him. Filo said his client was confined to a hospital for 18 months after the hurricane and had no access to a computer and does not own a smart phone.
Yet somehow, McClenny Moseley presented to the court a copy of contract with Addison's electronic signature affixed to it, dated Jan. 18, 2022. Huye presented a letter signed by Addison that was dated Nov. 7, 2022, but Cain said the check had been endorsed on Sept. 27.
What's more, during the hearing Judge Cain disclosed that McClenny Moseley had already received a settlement check from Allstate in the amount of $89,522.67 and had deposited the funds into a trust account. Filo said Addison had not "received a penny" from the law firm.
Cain said a disbursement sheet provided by the law firm indicated that $56,966.10 was earmarked for Addison, after a deduction of $2,585.68 for costs and $29,840.89 in attorney fees. No money was set aside for a mortgage holder.
The Allstate check, however, was also made out to a private mortgage holder on the property, Accord Services, in addition to Addison. The owner of that company, Kenneth Sonnier, said during the hearing that he not been paid the $42,151.52 still owed on the property.
Cain asked Huye how his law firm had received permission from the mortgage holder to deposit the check.
"Have you ever gotten a power of attorney from a mortgage holder? Because I can tell you, I've never seen one," Cain said.
Huye told the Claims Journal that an accounting firm for his law firm mistakenly endorsed the check on Accord's behalf because they did not understand that the company was a mortgage holder. He said McClenny Moseley's contracts gave the firm a limited power of attorney that allowed it to sign documents for clients. He said Addison had given his verbal permission to deposit the Allstate check.
Cain said that it would be a violation of law if McClenny Moseley did not have permission from the mortgage holder to deposit the insurers' check.
Sonnier's attorney, Todd Alan Townsley, went further.
"I think it's a criminal forgery, and I want to make a record," Townsley said during the hearing. "And my client is here and he did not give them permission, nor do they have a power of attorney for him."
Townsley asked the judge to order surrender the funds paid by Allstate and put the money in a "safe place." Sonnier took the stand and testified that he had not given McClenny Moseley permission to deposit the settlement check.
"It's not supposed to go to Mr. Addison like they have in their disbursement sheet here," he said. "This is illegal, it's improper, and it's stealing money from my client."
Huye said Townsley's "flippant comment" about fraud is inappropriate. He said the endorsement on the check was a simple mistake.
Huye said while he has discovered some mistakes, given the large number of lawsuits filed, his law firm's error rate is probably better than most. He said he and his colleagues were racing to file lawsuits before the statute of limitations passed. Otherwise, claimants who were owed money would get nothing, he said.
"We are human," he said. "We did our very best under a lot of pressure."
Mass settlements
In marketing materials, McClenny Moseley pitches its use of artificial intelligence technology to quickly resolve a large number of cases. As previously reported by the Claims Journal, the law firm boasted in a marketing video about the hundreds of hurricane lawsuits it filed over the course of several days, just before the two-year statute of limitations for filing Hurricane Laura was about to pass.
Some of the law firm's marketing videos were produced by Dmitry Lipinskiy, a social media marketing consultant who frequently posts videos of interest to roofing companies. After the Claims Journal reported on Cain's order staying the law firm's cases, Lipinskiy interviewed Moseley, a founding partner of the firm, and posted the video on YouTube.
"Because of the millions of dollars that we have invested in technology and AI, I can mediate 100 individual cases a day," Moseley said. "My team can actually probably do 500 a day if we are allowed to, but that's because we have put in the work, we've put in the time and more importantly, because we've built the processes to do that."
But the large number of cases filed by McClenny Moseley caught Cain's attention. Last month he ordered a stay on all of the lawsuits filed by the the McClenny Moseley law firm after finding civil complaints that duplicated other cases and other errors. Cain said he won't allow any "mass settlements" and ordered the law firm to submit to him copies of every contract it had with clients who had agreed to engage the law firm.
Cain said during the Dec.13 hearing that 3,080 hurricane claims had been filed in the Western Louisiana district and half of those came from McClenny Moseley.
Cain said among those civil complaints, he found 10 instances in which lawsuits were filed against insurers even though McClenny Moseley did not have a contract with the insured. Huye said during the hearing that his firm acquired those cases when it hired an associate attorney from another law firm, who brought his clients with him. Cain, however, said he believes it would be an ethical violation to share a fee with the other law firm without obtaining the client's permission.
That wasn't the end of McClenny Moseley's troubles. Attorneys Sidney W. Degan III, representing United National Insurance, said he discovered 14 lawsuits filed by McClenny Moseley for properties that United did not insure.
Cain said property owners may be insured by other carriers, but the lawsuits that named the wrong carrier will have to be dismissed. Because the statute of limitations has passed, the insureds will not have an opportunity to sue the correct carriers.
Huye told the Claims Journal that errors were made because some of his law firm's clients apparently did not remember who had issued their homeowners' insurance policy.
"You've got to remember this isn't New York, New York," he said. "These are just normal homeowners in my community in the South and sometimes they make mistakes."
Cain, however, warned Huye during the hearing that he may face malpractice complaints by clients who lost an opportunity to recover for their damages because the wrong carrier was named on the complaint.
Cain said when he practiced law, he would never have filed a lawsuit without doing some due diligence to verify the information given to him by his client.
During the hearing, Reynaud — the other McClenny & Moseley partner who attended — asked Cain to lift a stay that prevents any of the law firm's cases from being settled without going back before the court. Cain refused. He told Huye and Reynaud that they are going to have to work each of the hundreds of cases they filed one at time and bring any settlement agreements they reach with carriers to him so he can decide whether to lift the stay. He said he won't allow any mass settlements of hurricane claims.
"I don't buy the electronics and computers," Cain said. "I'm going to stand by my position; being a lawyer is a people business. People need representation and you need to meet with your clients. I believe in quality over quantity."
Top photo: This screen shot shows Zach Moseley speaking during a video interview with social media consultant Dmitry Lipinskiy. Photo courtesy of DmitryLipinskiy.com.
Was this article valuable?
Here are more articles you may enjoy.