Orange, CA, September 19, 2017- American Technologies, Inc. (ATI), a leading nationwide restoration and reconstruction provider based in Orange, CA, is pleased to welcome industry veteran Troy Mette in his new role as Vice President of Commercial Sales. Mette will oversee all national commercial accounts for ATI, including business development, day-to-day management, and leading a diverse team of sales account executives based around the country.
Mette brings 25 years of insurance industry experience, including nearly 20 years with global insurance provider AIG. There, Mette served in a variety of leadership roles in increasing responsibility over the years – from field operations and regional underwriting to national account management and new business strategy development. Most recently, Mette served as Managing Director for AIG's West Zone.
"We are thrilled to welcome Troy to our ATI family and to add his depth of knowledge and leadership expertise to the sales team," said Jeff Moore, Executive Vice President at ATI. "I have no doubt that he will succeed with growing this part of our business while supporting our culture of providing the best customized, start-to-finish, personal service to our clients."
Mette will work based out of ATI's Phoenix Office and will travel frequently to ATI regional offices and client sites throughout the U.S. "I look forward to working closely with ATI's management and sales teams to support the company's vision and to help greatly expand our reach with national insurance, healthcare, hospitality, property management and other organizations within the next few years," Mette said.
Mette holds a bachelor's in Business Administration and Human Resource Management from Northern Arizona University, and a Masters' in Business Administration from the University of Phoenix.
About ATI
Founded in 1989, ATI is the nation's largest family-owned restoration contractor. With more than 800 employees and 20 branch offices throughout the U.S., ATI provides full-service restoration, environmental remediation, and reconstruction services to both public and private sector clients, and in both residential and commercial settings. ATI handles restoration jobs for healthcare institutions, public buildings, hospitality firms, industrial and commercial properties, and schools and universities. ATI's Catastrophe Response Team has assisted following the country's most devastating major disasters, including Hurricanes Andrew and Katrina, the Northridge earthquake, and Southern California wildfires.
Media Contact
Gina Curry, Marketing Manager
American Technologies, Inc.
gina.curry@atirestoration.com
714-283-9990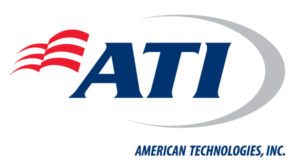 Was this article valuable?
Here are more articles you may enjoy.