Over 3,000 Insurance Professionals Meet in Indianapolis To See Vertafore's Latest Innovations Designed to Accelerate Growth For The Entire Insurance Ecosystem
Bothell, WA, March 23, 2015 – Vertafore®, the leading provider of software that transforms the business of insurance, today announced the schedule of events for this year's annual user conference, NetVU15, taking place March 26-28 at the Indiana Convention Center in Indianapolis. Highlights at this year's event will include live product demonstrations, keynotes from former Super Bowl-champion Peyton Manning, and Good Morning America co-anchor Robin Roberts. This year, the conference also includes carriers for all three days, in addition to independent agencies, brokers, and MGAs, creating the first insurance conference to provide a 360-degree industry outlook experience.
Executing on the promise of last year's conference: to deliver new product innovations quarterly, Vertafore had a momentous year in 2014. Partnerships with leading vendors including DocuSign, Progressive, and StoneRiver Flood Insurance were inked last year, and new products and capabilities such as the Vertafore Agency Platform, Desktop as a Service (DaaS), and Single Sign-On (VSSO) were launched. Keeping with this year's conference theme, 'You Are the Future,' Vertafore will unveil plans to build on existing innovations by way of partnerships and new integrations with leading enterprise technologies. In addition to on-stage demos and training sessions, attendees will also have the opportunity to rub shoulders with technology analysts and influencers from Aite, Forrester, and SMA, along with representatives from industry associations including the IIABA and CIAB.
"The NetVU group provides a valuable forum for insurers and agents to learn, explore, and collaborate on technology needs that will help them drive productivity and in turn, growth," said Guy Weismantel, vice president of marketing at Vertafore. "The annual conference is where we translate that feedback into a formalized blueprint. This year will be our largest event to-date and we're excited to share what we've been working on."
NetVU15
What: Annual NetVU conference
Who: 3,000 independent agents, brokers, MGAs, and carriers
Where: Indiana Convention Center, Indianapolis, IN
When: March 26-28, 2015
Agenda:
Wednesday, March 25 –Vertafore "Day of Caring" with Gleaners food bank.
Thursday, March 26 – Vertafore opening keynote, highly anticipated product announcements, and evening awards gala.
Friday, March 27 – Keynote by Peyton Manning, Super Bowl-winning quarterback & five-time NFL MVP.
Saturday, March 28 – Keynote by Robin Roberts, co-anchor of ABC's Good Morning America. "Back to the Future" closing party.
See full agenda details here.
For those unable to attend onsite, Vertafore plans to live stream Thursday's general session hosted by Guy Weismantel. The conference session will be streamed live at www.vertafore.com/netvustreaming
About Vertafore
Vertafore delivers cloud-based insurance software and services that transform the business of insurance. With the largest customer-base in the industry, more than 20,000 agencies and carriers leverage Vertafore's insurance solutions that are built on today's most advanced cloud, mobile, and information technology platforms. Only Vertafore offers the most complete portfolio of solutions for agencies and carriers to drive efficiencies and increase profitability – including agency management, rating and connectivity, content management and workflow, information solutions and producer lifecycle management. For more information about Vertafore, visit www.vertafore.com and follow the company on Twitter, Linkedin, and Facebook.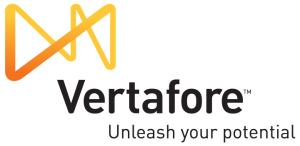 Media Contact:
Bailey Fox
(Barokas PR for Vertafore)
(206) 264-8220
Vertafore@Barokas.com
Was this article valuable?
Here are more articles you may enjoy.