Rocklin, CA, March 12, 2015- Builders & Tradesmen's Insurance Services, Inc. (BTIS) is pleased to announce the launch of it's new Excess Rater, now available in 49 states.
The new rater has a fast, single page online submission system and real-time price indication in most states. It gives producers access to excess programs that offer over 670 classes, including contractors, with minimum premiums as low as $505. These programs also boast limits as high as $10 Million from admitted and non-admitted A-rated carriers that can write over any other A- VII-rated carrier.
Producers can access the rater and programs by registering with BTIS at http://www.btisinc.com. BTIS also offers to educate all producers on programs and online raters through free webinars. For more information contact BTIS directly at 877.649.6682.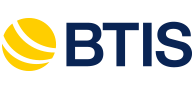 Was this article valuable?
Here are more articles you may enjoy.