Los Angeles, CA, March 2, 2015- Sullivan Brokers Wholesale Insurance Solutions is pleased to announce that effective February 17, 2015, Bridget Livingston has joined the firm as a Broker in the Healthcare Practice Group. In addition to her solid Healthcare capabilities, Bridget has proven expertise in numerous Professional Liability classes including, Miscellaneous Professional Liability, Tenant Discrimination, Tech E&O, and Cyber, as well as extensive experience in Management Liability. Bridget may be reached at (213) 833-6185 and bridget.livingston@sbwis.com in the Los Angeles office located at 800 West 6th Street, Suite 1800, Los Angeles, CA 90017.
"Bridget brings strong capabilities in Professional & Management Liability, possessing both an underwriting and business development perspective gained at several well-known insurance markets. We are delighted to have Bridget join us," said Thom Smith, President of Sullivan Brokers.
For more information, please visit: http://sbwis.com/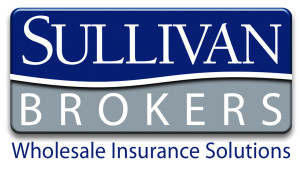 Was this article valuable?
Here are more articles you may enjoy.