Kennesaw, GA, February 19, 2015 — Accomplished commercial insurance executive Jino Masone has joined Breckenridge Insurance Group as its new chief operating officer. Masone will oversee the sales, marketing, technology and enterprise solutions practices of this leading national specialty insurance group. Most recently Masone headed sales, marketing and distribution for Zurich in North America's Programs Business Unit.
"It's incredibly exciting to have Jino on board. As a highly-regarded product distribution expert, Jino's talents are numerous and his strategic perspective welcome at this juncture in our company's growth plans," stated Tracey Carragher, CEO of Breckenridge Insurance Group. "I've enjoyed working with Jino in the past and I know our entire team will be inspired by his leadership and passion for the business."
While at Zurich, Masone grew the program business organically and through the addition of several new and highly-regarded programs. He also was integral in launching the successful ZProgramsMatch.com carrier distribution platform and held several leadership roles throughout his twenty-three year tenure. Masone started his career at Aetna Life & Casualty where he was last the general manager of the Maryland Operations.
"I was drawn to the entrepreneurial spirit of Breckenridge and their many accomplishments since founding just over six years ago," commented Masone. He added, "I look forward to building on the existing strengths of the team and identifying new opportunities to solve unmet needs in the marketplace." Masone can be reached at jmasone@breckis.com or 678.433.6025.
Masone is a graduate of the St. Lawrence University and has participated in executive management programs at Columbia University, Pennsylvania University and Northwestern University. Masone has earned the CPCU, CLU and ARM designations and served on the Target Markets Program Administrators Association Advisory Board and several special committees over the last decade.
About Breckenridge Insurance Group:
Breckenridge Insurance Group, headquartered in Atlanta, Ga., is a nationally known specialty wholesale insurance broker, program manager, MGA and insurance services provider. The company serves independent insurance agents and brokers and financial institutions with 14 offices nationwide.
Companies include Blue River Underwriters, Breckenridge Insurance Services and OSC. The team provides access to diverse commercial insurance products, programs and contract binding authorities for varied industries, businesses and professionals through its national and international carrier partnerships. Areas of specialty include: property and casualty, products liability, professional liability, workers' compensation and lender-placed insurance, tracking and compliance. For more information, please visit www.breckis.com or call 678.322.3535. CA Insurance License #0G13592.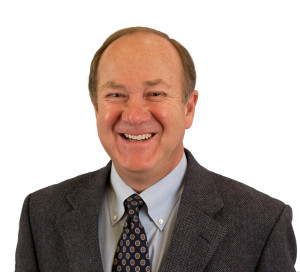 Jino Masone

Was this article valuable?
Here are more articles you may enjoy.