Zurich award, industry association designation demonstrate company's accomplishments
Jacksonville, FL, February 18, 2015 – US Assure, a leading program administrator and insurance services provider with four decades of insurance success, recently won two prestigious industry honors—Zurich's Spirit of Excellence award and the Target Markets Program Administration Association's (TMPAA) Best Practice Designation.
Program administrators specialize in managing, distributing and servicing programs for under served and niche markets. Jacksonville-based US Assure is the exclusive program administrator for the Builders Risk Plan insured by Zurich. Since its establishment in 1977, US Assure, along with its strategic partnership with Zurich, has built the number one builders risk program in the United States and Canada.
Honorees of Zurich's Spirit of Excellence award are a select group—less than 10 percent annually—of program administrators who work with Zurich's Programs unit. The award recognizes top performers who meet strict criteria in financial, underwriting and tactical plan performance, as well as improvement in talent development, differentiation and collaboration.
The TMPAA Best Practice Designation showcases TMPAA members who function at the highest levels and have demonstrated their expertise in Program Administration. To be considered, program administrators must undergo an intensive on-site audit reviewed by a panel of advisers.
In addition to its builders risk program, US Assure's portfolio includes programs for environmental, property and the small commercial insurance market.
"In the last few years, we've evolved our brand, diversified our program portfolio, expanded our services offering, introduced a new direct billing and commission payment platform, and launched a new customer-facing website," said Andy Ferguson, US Assure president. "While it's been hard work, it's incredibly rewarding to be recognized for these efforts."
In addition to program administration, US Assure offers other services for the insurance industry, such as underwriting; service center support; billing; licensing; and processing.
About US Assure
US Assure (www.usassure.com) provides insurance programs and services. Headquartered in Jacksonville, Florida, the privately held company manages, distributes and services programs for leading carriers in the construction and commercial insurance market with distribution throughout the U.S. and Canada. Offerings include a full range of builders risk, environmental, property, and small commercial programs. With four decades of expertise managing products and providing service, US Assure is a trusted partner offering solutions needed to assure success.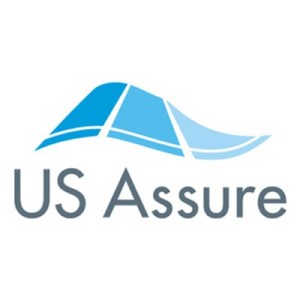 Was this article valuable?
Here are more articles you may enjoy.