Rocklin, CA, January 21, 2015: Builders & Tradesmen's Insurance Services, Inc. (BTIS) is pleased to announce the expansion of their Victory® General Liability program into 38 states.
Victory® General Liability is an admitted contractor program with a $350 minimum premium in most states for 45 classes of contractors. New Ventures and no prior insurance are acceptable. This program also boasts an Acord-free online price indicator, and can deliver quotes in five minutes and policy numbers in ten. The program also offers a host of options including a Faulty Workmanship Coverage Endorsement. Business is placed through an admitted carrier rated "A" XI by A.M. Best Co.
Producers can access the program by registering with BTIS at http://www.btisinc.com. They also offer to educate all producers on the program and the online rater through free webinars. For more information contact BTIS directly at 877.649.6682.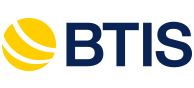 Was this article valuable?
Here are more articles you may enjoy.