San Diego, CA – 9/18/14 – Insurance Journal's Academy of Insurance is teaming up with the Insurance Community University for a 4-day Princess Cruise this November. The insurance educators will set sail from Los Angeles on November 10th visiting Catalina Island and Ensenada, Mexico. The 4-day cruise and educational retreat returns to port in Los Angeles on November 14th.
Educational offerings include two 2-hour long classes taught by industry expert, Laurie Infantino. Class courses are:
Self Audit or Self Destruct: Self Auditing and Preparing For Outside Audits
Looking At Your Accounts Through The Eyes Of A Competitor: Sales Renewals And How To Catch Account-Stealing Competitors
This high quality education will still leave you plenty of time to network, relax by the pool, and work on that well-known insurance industry tan!
Cabins prices for two people are $958 for a Standard Cabin and $1578 for a Balcony Mini Suite. This price includes port fees, meals, treats, entertainment, and 4 hours of top notch on-board education. For full details contact Chris Cousins-Nuno at info@ijacademy.com or by calling (619) 584-1100 ext 160.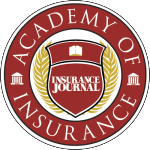 Was this article valuable?
Here are more articles you may enjoy.