BOULDER, CO – (August 4, 2014) – ICAT, a leading provider of property insurance to businesses and residences in hurricane and earthquake exposed regions of the United States, is pleased to announce the launch of its admitted Earthquake Homeowner Insurance product in California. The product will insure dwellings for up to $2.5M in coverage, provide up to $100K of loss of use coverage, offer enhanced coverage for personal valuables and pools, and provide deductible options as low as 5%.
The new product, which can be purchased through select retail agents, utilizes a simple and streamlined 24/7 quoting system on their eqhomeowner.com online platform to offer affordable coverage with broad coverage options. All claims will be handled by ICAT's sister company, Boulder Claims, who has settled over 12,000 catastrophe claims since its founding in 2005.
"I am pleased to announce the launch of our new Earthquake Homeowner insurance coverage for residents in California," said Gregory Butler, President of ICAT. "This product has been developed in response to the genuine need Californians have for flexible and comprehensive protection against damage to their property and possessions from earthquakes. "
Tom Mercer, ICAT Regional Executive Officer, is leading ICAT's Earthquake Homeowner Insurance team as they market to retail insurance agents. "ICAT now provides agents an attractive residential quake market that we expect to compete very well against other providers of earthquake homeowner coverage. Whether consumers purchase the ICAT earthquake product or coverage from one of our competitors, California homeowners and their agents should be aware of their earthquake risk and options to protect their biggest asset," said Mercer.
For more information, please download the Earthquake Homeowner Insurance product sheet here.
About ICAT
ICAT, based in Boulder, Colorado, is a leading provider of property insurance to SME's in catastrophe-exposed regions of the United States, to homeowners in Hawaii and now California. ICAT is an underwriter at Lloyds of London through ICAT Syndicate 4242, rated "A" (Excellent) by A.M. Best Company and "A+" (Strong) by Standard & Poor's. The ICAT Syndicate 4242 has been a top performer in the Lloyd's market over its seven years of underwriting at Lloyd's. The company also underwrites on behalf of other U.S.-based insurance companies and other syndicates at Lloyd's of London. For more information, visit www.eqhomeowner.com
Contacts:
David Haggie / Brian Norris
Haggie Partners
T +44 20 7562 4444
Tom Mercer
Regional Executive Officer
T 303-327-1875
tmercer@icat.com
Kristen N. Coffel
Director, Branding and Marketing Communications
T 303-327-2437
kcoffel@icat.com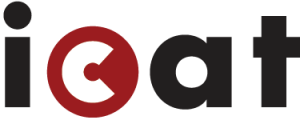 Was this article valuable?
Here are more articles you may enjoy.