Dallas, TX – July 23, 2014 – U.S. Risk Insurance Group, Inc. (www.usrisk.com), the eighth largest managing general agency and surplus lines wholesaler in the nation, announced that it has named Jonathan Hagan an Underwriter for the Dallas Commercial Underwriting Division of U.S. Risk Underwriters, Inc.
Jonathan brings with him over 12 years of experience in the insurance industry and specializes in all lines and classes of commercial insurance. He is experienced in construction related accounts and will be focused on underwriting as well as brokerage placements for all lines of P&C coverage.
Jonathan earned a degree in economics from the University of Texas at Austin.
Jonathan can be reached at 800-232-5830 or jonathan.hagan@usrisk.com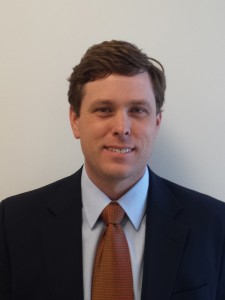 About U.S. Risk Insurance Group
U. S. Risk Insurance Group, Inc. (www.usrisk.com) is a specialty lines underwriting manager and wholesale broker headquartered in Dallas Texas. Operating 16 domestic and international branches, it offers a broad range of products and services through its affiliate companies, which include U.S. Risk Underwriters, U.S. Risk Brokers, U.S. Risk Financial Services, Unisource Program Administrators, Advocate Reinsurance Partners, LLC, Oxford Insurance Brokers, Ltd. (UK), James Hampden International Insurance Brokers Ltd. (UK), Lime Underwriting Ltd. (UK), Antarah FZE (UAE), and Abraxas Insurance A.G. (Zurich).

Was this article valuable?
Here are more articles you may enjoy.