May 19, 2014 – Denver, CO – OnPoint Underwriting (OnPoint) and Everest Re Group, Ltd. (NYSE:RE) announced a new relationship with Everest Reinsurance Accident and Health for the underwriting and management of HMO Reinsurance, Provider Excess Loss Insurance and Employer Stop Loss Insurance products.
Carl Phillips, managed healthcare program manager at OnPoint said, "We are very pleased to be working with Everest Re Group in this capacity because we now have the flexibility to work with virtually every entity along the managed healthcare risk spectrum, from provider-centric to HMO-cooperative and self-funded employer situations."
Everest Reinsurance Vice President Mark Lawrence agreed with OnPoint's excitement about the evolving synergies. "We are enthusiastic about expanding our excess insurance and reinsurance offerings in the managed healthcare market while continuing to expand our presence in the medical stop loss market," Lawrence said. "We can now leverage OnPoint's expertise in managed healthcare, which will enable us to differentiate our offerings in these growing markets."
OnPoint is a leading program administrator creating on-point solutions through engaged professionals. We have built a reputation as a true partner in providing insurance solutions for our clients. OnPoint's nationwide programs lead their respective industries and are backed by top-rated carriers. Our success depends on that of our clients and our staff is empowered to take actions that ultimately drive that success. Leveraging deep industry knowledge to produce advancements in underwriting program design is our unique approach and it gives us the ability to work harder, smarter and more efficiently. For more information, please visit www.OnpointUnderwriters.com.
Everest Re Group, Ltd. is a Bermuda holding company that operates through the following subsidiaries: Everest Reinsurance Company provides reinsurance to property and casualty insurers in both the U.S. and international markets. Everest Reinsurance (Bermuda), Ltd., including through its branch in the United Kingdom, provides reinsurance and insurance to worldwide property and casualty markets and reinsurance to life insurers. Everest Reinsurance Company (Ireland), Limited provides reinsurance to non-life insurers in Europe. Everest National Insurance Company and Everest Security Insurance Company provide property and casualty insurance to policyholders in the U.S. Everest Indemnity Insurance Company offers excess and surplus lines insurance in the U.S. Everest Insurance Company of Canada provides property and casualty insurance to policyholders in Canada. Additional information on Everest Re Group companies can be found at the Group's web site at www.everestregroup.com.
Contact:
Carl Phillips
Managed Healthcare Program Manager
952-449-5225
c.phillips@onpointunderwriting.com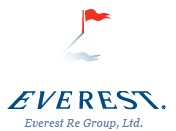 Was this article valuable?
Here are more articles you may enjoy.