Richmond, VA, 5/14/14 – As Atlantic Specialty Lines continues to adapt to the landscape of an industry that is constantly evolving, they have decided to move Lee Branson, Senior Vice President of the MW branch, back to Richmond, VA to lead their growing Personal Lines team.
Prior to making the move to Chicago, Lee was instrumental in the automation of the Personal Lines department. Lee's commitment and dedication to the firm make him the perfect fit to take this department to the next level.
Seth Johnson, COO, says "We have aggressive plans for territorial expansion, the acquisition of new markets, as well as the enhancement of our current product base and Lee's analytical background and leadership skills will allow us to accomplish our goals for this Personal Lines team."
Lee will be full-time in his new role starting June 1st.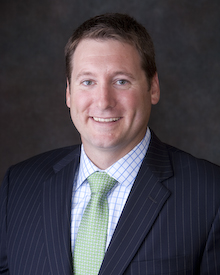 About American Specialty LinesAtlantic Specialty Lines, Inc.was formed in 1996 from the purchase of the contract underwriting and commercial brokerage operations book of Markel Services. Atlantic Specialty Lines, Inc. is based out of Richmond, Virginia with additional offices operating in Florida, the Midwest, Texas and Pennsylvania.
ASL is a highly focused wholesale broker and specialty lines MGA offering a variety of property, casualty, auto, professional, and personal lines coverages exclusively to retail independent insurance agents. For more information, visit www.atlanticspecial.com.
Contact:
Robert Darling
bobbyd@atlanticspecial.com

Was this article valuable?
Here are more articles you may enjoy.