Looking for Exceptional Individuals or Organizations
in Insurance Marketing and Communications
Minneapolis, MN – April 24, 2014 – The Insurance Marketing & Communications Associations (IMCA) is seeking nominations for the 2014 Innovation Torchbearer Award, recognizing individuals or organizations that have demonstrated innovative ideas or initiatives impacting the insurance industry.
The Innovation Torchbearer Award was established in 2012, growing out of the IMCA Golden Torch Award, which was created in 1991 to honor an insurance professional who has "helped light the way for others." The first two honorees of the Innovation Torchbearer Award were USAA and Esurance.
Nominees will be judged on a combined basis for three key areas of evaluation:
Overall impact of innovation on a national or international level
Impact of innovation on respective insurance industry segment
Degree of innovation deployed in executed creative strategy
To nominate an individual, send the nominee's full name, title or role, and organization name. To nominate an institution or company, send the institution's market name and web site. Also include the nominee's name and contact information, and a maximum of 100-word description of why this entity is deserving of the award. Email nominations to info@imcanet.com. The deadline for entries is May 1, 2014. For more information, contact IMCA Executive Director Gloria Grove at 952-928-4644.
The Innovation Torchbearer Award Luncheon, sponsored by Business Insurance magazine, will be held during the IMCA 2014 Annual Conference, June 24, San Diego, Calif. To register online, visit www.imcanet.com/sandiego.
About the Insurance Marketing & Communications Association
IMCA (www.imcanet.com) is the oldest insurance marketing association in North America with roots tracing back to 1921. Membership includes leading international and domestic multi-line insurance companies and brokerage firms, regional and specialty companies, general agencies, and prominent industry suppliers. The organization represents over 120 companies, including the top five property/casualty writers. Members include senior level management and professional staff working in the areas of corporate communications, advertising, public relations, marketing communications, marketing and sales promotion, marketing research and technology.
Media Contact:
Gloria Grove, Executive Director
(952) 928-4644
info@imcanet.com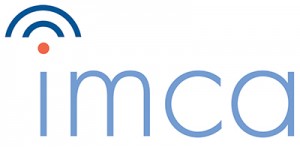 Was this article valuable?
Here are more articles you may enjoy.