Top Marketing and Insurance Leaders Scheduled
To Share Expertise and Insights June 22-24 in San Diego
SAN DIEGO, CA – April 3, 2014 – Starr Hall, Chief Strategy Officer and President, Agency LEAD North America, will be the keynote speaker at the 2014 Insurance Marketing and Communications Association (IMCA) Annual Conference in San Diego this June. Named one of the top social media strategist globally in 2011 by Entrepreneur magazine, Hall will share real-world examples on how social media can transform business to meet the changed expectations of modern consumers.
IMCA's 2014 Annual Conference will be held June 22-24 at the Paradise Point Resort and Spa in San Diego, and will bring together more than 150 of the nation's leading insurance marketing communications professionals from across the United States.
"Speakers will cover a wide array of topics facing in the insurance industry such as Big Data, Gaming, and Employee Engagement," said Rob Martin, IMCA President. "Attendees will also have the opportunity to network and brainstorm solutions to issues facing those in the Insurance field."
2014 Speakers Include:
D.J. Waldow, Digital Marketing Evangelist, Marketo and Co-Author: The Rebel's Guide to Email Marketing, On Being Human: Engaging Communications
Paul Fuegner, Vice President, Brand Marketing, Fireman's Fund Insurance Company, Pitching Spirits and Insurance: What Secrets Insurers Can Take Away From Consumer Packaged Goods Marketing – and the Mistakes They Can Stop Making
Laura Cinat, Vice President, Organizational Change Management, CNA, and Lilia Ray, Human Resources Director, Pharmacists Mutual Insurance Company, Leading Employee Engagement through Change: Internal Communications Panel
Justin Daab, President, Magnani Continuum Marketing, and Felicia Stanczak, Chief Operating Officer, Magnani Continuum Marketing, The New Rules for Generating Higher ROC (return on content)
Rick Schlegelmilch, LexisNexis Risk Solutions

, How Big Data is Transforming the Way We think, Plan and Execute Integrated Marketing Communications Strategies

Terry Golesworthy, President, The Customer Respect Group

, Elements of a Successful Social Media Campaign

Justin Young, BI Worldwide

,

Got Game? Scoring Big with Gamification
Winners of the 2014 IMCA Showcase Awards will also be announced at the Annual Conference. The Showcase Awards is the longest-running creative awards competition for insurance marketing and communications professionals. The Showcase Awards ceremony will be held on June 23 and will highlight the best campaigns in the field in 2014. The deadline for IMCA Showcase Awards is April 11, 2014.Insurance marketing and communications professionals can electronically enter at www.imcanet.com. For more information, please contact IMCA Executive Director Gloria Grove at (952) 928-4644 or info@imcanet.com.
Sponsors of the IMCA Annual Conference are: The Main Street America Group, IMN, LexisNexis, Risk & Insurance magazine, Insurance Journal, Business Insurance magazine, Independent Agent magazine, Wahlstrom, AdHarmonics, Sigler/Alt Studios, Rough Notes magazine, Co-Operators, Grinnell Mutual, AM Best and North American Precis Syndicate
For more about the IMCA 2014 Annual Conference and Showcase Awards, please visit www.imcanet.com/sandiego.
About the Insurance Marketing & Communications Association (IMCA)
IMCA (www.imcanet.com) is the oldest insurance marketing association in North America with roots tracing back to 1921. Membership includes leading international and domestic multi-line insurance companies and brokerage firms, regional and specialty companies, general agencies, and prominent industry suppliers. The organization represents over 120 companies, including the top five property/casualty writers. Members include senior level management and professional staff working in the areas of corporate communications, advertising, public relations, marketing communications, marketing and sales promotion, marketing research and technology.
Media Contact:
Gloria Grove, Executive Director
(952) 928-4644
info@imcanet.com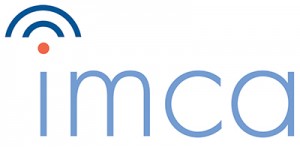 Was this article valuable?
Here are more articles you may enjoy.