Oklahoma City, OK, 03/24/14 – Andreini & Company, a top ranking privately held general insurance brokerage and risk management services firm announced today, the addition of Mark Christison serving in the capacity of Executive Vice President, Employee Benefits for Andreini & Company's Oklahoma City branch office.
Mark brings 23 years of experience in the area of Employee Benefits. He has worked with employers of all sizes across the State of Oklahoma, while serving in various Account Management and Sales/Sales Management positions. Mark's past experience includes positions with Blue Cross and Blue Shield, Foundation Health and most recently, for the past 11 years he worked with UnitedHealthcare in the position of, Director of Account Management.
In making the announcement, managing general partner's, Jeff Tebow and Craig Oden stated, "We are genuinely excited to have Mark Christison join us. We feel his knowledge and expertise will further help our clients navigate the complexities of healthcare reform while getting the most out of their employee benefit programs."
Tebow and Oden further stated, "Our goal is to continue to grow our company and its presence in Oklahoma, Texas and surrounding States."
Andreini & Company, founded in 1951 consistently ranks in the Top 50 Independently-owned Insurance Brokers and in the Top 100 of all U. S. Insurance Brokers with branch offices located throughout the State of California and Oklahoma. For more information, visit www.andreini.com.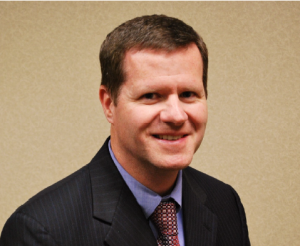 Mark Christison
Executive Vice President
Andreini & Company
4801 Gaillardia Parkway, Suite 360
Oklahoma City, OK 73142
P: 405.840.4370
www.andreini.com
License 100124518
Was this article valuable?
Here are more articles you may enjoy.