Entries now being accepted for the insurance industry's longest-running creative awards for marketing and communications professionals

Minneapolis – March 17, 2014 – The Insurance Marketing & Communications Association℠ (IMCA) is pleased to announce a worldwide invitation for entries into the prestigious IMCA Showcase™ Awards, the longest-running creative awards competition for insurance marketing and communications professionals.
The 2014 IMCA Showcase Awards competition, now in its 56th year, offers awards in 37 categories spanning electronic, print, social and broadcast media, as well as internal and external communications, corporate communications, and marketing communications. Entries are electronically accepted from IMCA members and nonmembers alike, and all submissions are eligible for Best of Show and Award of Excellence awards.
IMCA's top Showcase recognition, the coveted SAMMY℠ award, is presented to the overall best submission as voted on by attendees during the IMCA Annual Conference. This year's Showcase Awards will be presented at the Showcase Awards Gala on June 24. The gala is part of IMCA's 2014 Annual Conference, taking place June 22-24, 2014 in San Diego. More information available at www.imcanet.com/sandiego.
The deadline for IMCA Showcase Awards is April 11th. Insurance marketing and communications professionals can electronically enter at (www.imcanet.com). For more information, contact IMCA Executive Director Gloria Grove at 952-928-4644 or info@imcanet.com.
In addition, for the fourth consecutive year, IMCA has teamed up with the National Association of Professional Surplus Lines Offices (NAPSLO) and the Target Markets Program Administrators Association (TMPAA) to offer members of the associations formally judged marketing campaign competitions. The same IMCA Showcase Award judges will judge entries for the NAPSLO Marketing Campaign Award and TMPAA Program Marketing Campaign Award. Awards are presented at each association's respective event.
About the Insurance Marketing & Communications Association
IMCA (www.imcanet.com) is the oldest insurance marketing association in North America with roots tracing back to 1921. Membership includes leading international and domestic multi-line insurance companies and brokerage firms, regional and specialty companies, general agencies, and prominent industry suppliers. The organization represents over 120 companies, including the top five property/casualty writers. Members include senior level management and professional staff working in the areas of corporate communications, advertising, public relations, marketing communications, marketing and sales promotion, marketing research and technology.
Media Contact:
Gloria Grove, Executive Director
info@imcanet.com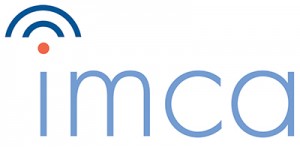 Was this article valuable?
Here are more articles you may enjoy.