Rancho Cucamonga, CA, 08/12/13 – The BIG Independent Group announced the formation of its flagship chapter serving the insurance professionals of the Southwestern United States. Under the leadership of Jon Spaugy, President of the Agency Counsil & Adam Meyerson, President of the Carrier Counsil, the BIG Independent Group was formed to provide a voice that represents the common interests of all agents and brokers.
With a focus on providing tangible opportunities to increase success through information, education, and relationship building, The BIG Independent Group has launched an aggressive campaign to bring together the most professional agents and brokers with the carriers and vendors that value their contributions and recognize their importance in the insurance marketplace of the Southwestern United States. Formed in the Inland Empire, the BIG Independent Group has already developed significant inroads into other markets in California & Nevada and will soon expand into Arizona, Texas, Colorado, & Utah.
"We are looking forward to our initial meeting on August 15th to unite agents, brokers, carriers, and vendors in Northern California as one voice," says Jon Spaugy, president. The meeting will be held at the Dave & Busters in Ontario, CA and includes a CE agency management course.
The BIG Independent Group's Northern California MiniVention will be held September 17th in Oakland at the Oakland Coliseum from 2pm until 7pm. Current and prospective members are invited to meet the carriers and vendors who support the agent/broker community and take part of numerous opportunities for continuing education, carrier appointments, and to discuss the issues most important to their business.
To find out more and register for the initial meeting or MiniVention, visit www.BigInsUSA.com/events.
For more information about the BIG Independent Group and upcoming events, call 909-809 4451 or visit www.BIGInsUSA.com.
Contact:
Jon Spaugy
President, BIG Independent Group
909-809-4451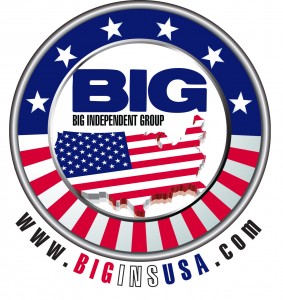 Was this article valuable?
Here are more articles you may enjoy.