Sacramento, CA, 7/1/13 – iUnlimited announced today that Marni Wood joined the iUnlimited Investigative Services team serving the Northern California area out of their Sacramento office as an experienced Investigations Manager.
Marni comes to iUnlimited with several years of criminal and SIU investigative experience. In combination with her experience as an investigator, she has four years of risk management experience including the handling of workers' compensation claims at the employer level.
Marni has a solid experience overall in the workers' compensation system. Her primary areas of expertise are in assisting clients mitigate exposure and cost on high dollar losses through proper investigative tools; in addition to effectively strategizing cases through to successful prosecutions.
"Marni Wood brings to iUnlimited nearly 14 years combined experienced in investigative and risk management roles in both the private sector and criminal justice system, along with the development of lasting client relationships," said Keith A. Jacobs, iUnlimited's president. "The knowledge she has gained throughout her years of working with clients and fellow industry members positions her well in helping iUnlimited grow our business."
Marni is a published author in an academic journal and has received two grants for studies related to the criminal justice system. She has a BA in Public Administration with an option in Criminal Justice.
She can be reached at: Marni.Wood@iunlimited.net.
About iUnlimited Investigative Services:
Since 2004, iUnlimited Inc. has delivered quality investigative services and solutions to national and regional insurance carriers, third party administrators, and employers in California and surrounding western states. The team of iUnlimited is comprised of experienced investigation managers who oversee the staff of career field investigators. iUnlimited (www.iunlimited.net) is an established leader in utilizing the latest in technology to deliver superior quality, results, and service.
CA PI License # 22997
Contact:
Jeffrey Walters
877-254-7075
info@iUnlimited.net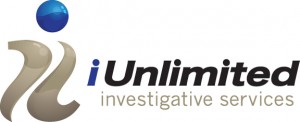 Was this article valuable?
Here are more articles you may enjoy.