Fairfield, CA, 05/23/13 – Now in its third year, the 2013 Virtual Insurance Marketplace, brought to the insurance industry by Direct Connection Advertising & Marketing, LLC, an agency specializing in insurance marketing services, offers a fully interactive and accessible online insurance trade show environment. Prolific, recognized speakers will bring attendees the high-quality online trade show experience the VIM has gained acclaim for in the past.
This year's show centers heavily on integrating technology into insurance practices, and the speakers have been hand-selected to focus on these topics.
Ryan Hanley is a licensed insurance agent, Certified Insurance Counselor and former producer who now holds the title Director of Marketing for The Murray Group Insurance Services, Inc, an independent family-owned insurance and financial services agency in Albany, NY.
Hanley has also become a sought-after speaker for local, state and national conferences on topics pertaining to content marketing and social media lead generation for insurance agencies and carriers. This year, he will be speaking at the 2013 Virtual Insurance Marketplace on "Capturing the Connected Generation: Selling Insurance in the Digital Age," which will cover creating valuable content; building a social media community; using email to drive engagement; and strategy, automation, and generating sales.
As Neilson Marketing's SEO strategist, Steven Jacobs is responsible for overseeing long-term search engine optimization strategy and helping insurance agencies rank in Google search results. He has developed and optimized over 40 insurance agency websites, and he specializes in staying on the cutting edge, building an audience, increasing website traffic, and generating qualified leads. Jacobs will be presenting on "10 Things You Must Know About SEO" and "Insurance & Inbound Marketing."
Dr. Tony Alessandra offers audiences the opportunity to enjoy themselves while learning practical, immediately applicable skills that positively impact their relationships with prospects, customers and coworkers. His focus is on how to create instant rapport with prospects, employees & vendors; how to convert prospects and customers into business apostles who will "preach the gospel" about your company and products; and how to out-market, out-sell and out-service the competition.
At this year's Virtual Insurance Marketplace, Dr. Alessandra will speak on "Relationship Strategies Using the DISC Platinum Rule." An indisputable fact is that people prefer to interact with people they like. The ability to create rapport with people is a fundamental skill in sales, management, personal relationships, and everyday life. The goal of "Relationship Strategies Using the DISC Platinum Rule" is to help attendees create personal chemistry and productive relationships.
Jennifer Henry is a certified social media strategist. Over the past 10 years, she has coached small and mid-sized companies to leverage social media to engage customers, increase brand awareness, and boost revenue. Henry is an expert in multiple forms of digital marketing and inspires audiences to align their marketing strategies with current social media and digital marketing trends. She will present on "5 Steps to Social Media Success: How to Utilize Social Media to Get More Leads, Increase Your Revenue & Brand Awareness" at this year's Virtual Insurance Marketplace.
Dr. Sharon Emek will be presenting on "How an Insurance Agency Can Grow Using Virtual Staff, with Young Adult Leader Jason Cass." Dr. Emek has been a partner at CBS Coverage Group, a regional full-service insurance agency, and founded Metro Partners, a managed agency organization. Dr. Emek is a prolific public speaker on insurance and business issues, and she has appeared on CNN, CNBC, CBS, and Lifetime. She has been quoted in The Wall Street Journal, The New York Times, National Underwriter, and Business Insurance, and she has testified before various government committees. In addition to numerous other awards and accomplishments, Dr. Emek is the first woman to have been awarded the Sydney O. Smith Government Affairs Award from the Independent Insurance Agents & Brokers of America.
The 2013 Virtual Insurance Marketplace takes place on May 29-30, and registration is now open. California P & C insurance agents and brokers should visit this link to register for free.
About Direct Connection Advertising & Marketing
Direct Connection Advertising & Marketing specializes in associations in the insurance industry creating innovative marketing plans, including social media, email marketing and virtual trade shows. Learn more at http://webdcmarketing.com.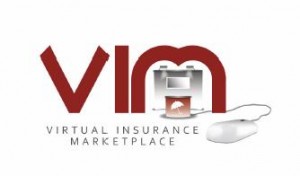 Was this article valuable?
Here are more articles you may enjoy.