San Diego, CA 3/14/13 – Titan Claims Management is announcing their premier "Best in Class" services to include claims oversight to third party administrators, self-insured employers and insurance carriers for claims handling standards, full service medical management and all other ancillary claims services. Titan Claims Management is a national company which manages their partner's adherence to specific claims handling standards, audits claims files, monitors adherence to use of preferred networks and manages all ancillary vendors that work on client programs. Each vendor is also monitored for their effectiveness to drive claims to resolutions while managing the incurred expenses. In addition to oversight, Titan Claims Management is responsible for the development of new ancillary programs including, all medical management and other non-medical services that affect allocated expenses. Titan Claims Management will monitor these services for compliance with the pre-negotiated rates, below fee schedule savings and they will provide benchmarks compared to prior performance and industry standards.
Titan Claims Management works with clients on improving the claims examiner's abilities to close claims. This is done by creating efficient workflow processes while managing allocated expenses. Titan will be headed up by two industry veterans; Bruce Lees and Lynda Stettler. Bruce will serve as Titan's President while Lynda will hold the title of Vice President.
"We started Titan with the belief that we could find the best in class vendors that provide the best outcomes, with the best results; all while saving the client the headache of having to manage each independent relationship. We are confident that Titan can manage the vendor relationship more effectively and create outcome based performance for our customers," says Bruce Lees, President of Titan Claims Management. "At Titan, we have the passion to lead vendors to embrace each situational examiner and accelerate the claims to a stronger outcome."
Contact:
info@titanclaimsmanagement.com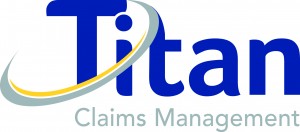 Was this article valuable?
Here are more articles you may enjoy.