Scottsdale, AZ, 10/23/12 – Arizona CPCU I-Day is on November 14th, 2012. Join fellow CPCU's and industry colleagues in the premier insurance educational event of the year!
This exciting event held at Chaparral Suites Hotel in Scottsdale, AZ will focus on education, technical skills, industry knowledge and networking. Arizona CPCU Chapter President, Tim Goeller, believes Arizona I-Day not only provides top quality education and networking, but also an opportunity to welcome and celebrate the achievements of the 2012 CPCU new designees.
The day starts at 7 a.m. with networking and a buffet breakfast, at 8 a.m. Keynote Speaker, Jones Loflin, award –winning author of Getting the Blue Ribbon, will speak on "sensible ideologies" to achieve success. Choose from three morning breakout sessions, including: Insurance Fraud—Current Trends, Scams, Legislative Battles and Consumer Attitudes; The ISO Commercial General Liability Policy—Review of the Basics and Beyond; or Tort Law News, Reviews and Arizona Law Updates; a new designee ceremony, and lunch with Arizona's Official State Historian, Marshall Trimble. Stay after lunch for the CE approved session, Professional Liability—Is your Client Covered? CPCU members $125, Non-CPCU members $150. Register today at Arizona Chapter I-Day – Registration Site.
The Arizona Chapter of the CPCU Society www.azcpcu.org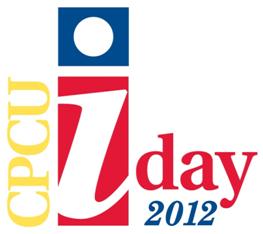 Was this article valuable?
Here are more articles you may enjoy.