Flower Mound, TX, 07/25/12 – WEBCETERA®, the leading provider of insurance industry software solutions and creator of EZLynx®, today announced the integration of fully editable ACORD® forms into the EZLynx product. This new functionality will be made available at no additional cost to current Policy Management users.
The Association for Cooperative Operations Research and Development (ACORD) is the insurance industry's nonprofit standards developer. WEBCETERA already makes extensive use of the ACORD data standards in EZLynx and with this advanced integration, independent agents are able to create, edit, and instantly save a wide variety of digital insurance forms without leaving EZLynx.
"ACORD has done an incredible job of facilitating the data and form standards for the insurance industry," says Gerry Keeley, Atlanta Regional Director at WEBCETERA. "EZLynx has a close integration of those standards, and this new functionality provides agents an ease of use that is not available in similar products."
The integration of editable and savable ACORD forms in EZLynx streamlines daily workflows, lowers operating costs, and brings independent agents one step closer to the goal of a paperless and sustainable workplace environment.
"WEBCETERA's focus has always been on helping independent agents work more intelligently with less. Agent's don't want, or need, to purchase and use a dozen different systems when our agency-in-a-box approach gives them more for less," says Keeley. "Our integration of editable ACORD forms is just one more example of how WEBCETERA is providing agents with the tools to succeed in the digital marketplace and break away from the old model of doing business."
For more information about WEBCETERA contact: info@webcetera.com
About WEBCETERA:
WEBCETERA®, creator of EZLynx®, AgentInsure®, and internetSUITE, is a leading technology vendor in the insurance industry. Founded in Texas in 2003, WEBCETERA specializes in real-time innovative software solutions for the insurance industry, used by leading insurance carriers, financial institutions, and thousands of independent agencies across the country.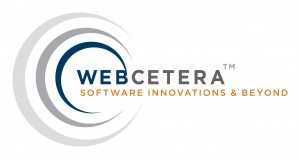 Was this article valuable?
Here are more articles you may enjoy.