Bend, OR, 05/14/12 – "Consumers are on a virtual stampede to mobile devices and it's killing lead generation for most insurance agents," says Michael Jans, CEO of Agency Revolution, a success coaching and digital marketing system developer specializing in the insurance industry. "We've responded with maximum speed to the fact that consumers aren't just sitting at home on desktop computers. That's why I'm excited to add MobiQuote™ to our line of digital marketing solutions for insurance agents."
Morgan-Stanley reports that, in the next several months, 50% of all local searches will be made from a mobile device and as soon as 2013 mobile searches will overtake desktop searches. Google expects the number of smartphones in use to exceed a billion devices in three years. And last year, according to Nielsen, more smartphones shipped from manufacturers than laptops for the first time in history.
"And that doesn't even include touch screen tablet devices like the iPad," said Mr. Jans, "It presents a huge problem for agents who only have a regular website. They're stuck on 'yesterday's web.' They'll frustrate and irritate 50% of their visitors, who are just a 'back button' away finding a competitor. Basically, if the agency doesn't have a Mobile Optimized Website, it will mean an automatic loss of 50% of quote opportunities."
Jans explained a mobile website is not the same as a mobile application, "Mobile Apps are useless to insurance agents looking to grow. Consumers aren't searching the AppStore for insurance. They are searching on Google, Yelp, and now, on Apple's "Siri" technology. It's an accelerated web experience, which requires a totally different format. Research shows consumers will not 'pinch and zoom' around a 2.5 inch screen to find information from a desktop website. They only allow you three or four seconds to get to the point or they leave."
Clients who beta-tested MobiQuote™ received a jump in new quote requests and mobile traffic suddenly accounted for between 20-31% of total traffic from web visitors.
According to Jans, MobiQuote™ automatically re-formats the experience depending on the type of device the consumer is using. Once a quote is requested it triggers automated follow-up marketing and a "shoulder tap" to agency staff to respond to new requests. Other features include claims processing, emergency number listings and insurance-card orders, all from the mobile site.
For a limited time, MobiQuote™ is included free with all Agency Revolution and Firefly Digital Insurance Office products. For more information please visit www.Mobi-Quote.com or call (800) 606-0477.
###
If you'd like to schedule an interview with Michael Jans, please call Angela Linker at (541) 330-2300 x 132 or email Angela at angela@agencyrevolution.com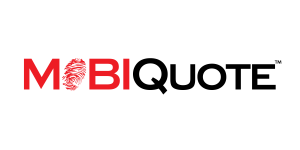 Was this article valuable?
Here are more articles you may enjoy.