Las Vegas, NV, 04/30/12 – Resource Edge, a software development company with over 20 years of experience in custom software solutions for HR and Staffing, is releasing their newest software solution InsuraSeek, an insurance industry recruitment management suite of tools that is already turning heads with some of the largest insurance service providers in the United States.
InsuraSeek is a software product designed to tackle the pain points in the recruitment sourcing and candidate management process. The suite of tools was created to work from three perspectives: The recruiter or sourcing professional, the agent or the business manager. This 360 degree perspective provides a unique product that addresses the specific needs of the each player involved in the hiring pipeline for Insurance recruitment.
"The foundation of this product stems from our years of experience working with well over 6000 companies in the staffing agency and corporate recruiting function. We've spent 2 years consulting with our Insurance clients and their upper management to help identify gaps or flaws in the Insurance recruitment hiring pipeline process. Those gaps can be the difference between hiring the 'good' agent over the 'great' agents. We have identified the places where Internet resumes candidates get lost within the recruiting process and developed solutions designed to automate actions that are the most time consuming and redundant," says Phil Gonzalez, CEO of Resource Edge.
Resource Edge worked extensively with some of the 25 largest national Insurance companies like Aflac and Colonial Life to build and tailor the InsuraSeek product to address some of the unique challenges facing the Insurance industry, where recruiters and administrators must tackle issues like sourcing from target geographies, sourcing for multiple offices across states and regions, finding candidates with the ideal balance of previous work experience and specific skills sets and managing a recruitment marketing campaign while juggling interviews, pre-screens and licensing for hire.
"The structured keyword searches have really been effective for our organization," says Stephanie G., a regional administrator for Aflac and early beta-tester for InsuraSeek. "they are effective in producing quality candidates with the right background. I receive a lot of feedback from our Regional Sales Coordinators who have been really impressed with the quality and quantity of candidates we're sending to them."
Anisa L., also a Regional Administrator for Aflac, has found the automated bulk mail features of InsuraSeek especially beneficial in generating interested candidates for her region. "The automated bulk feature gets people calling in, and most of the people who call in usually book an appointment," Anisa shares. "In fact, we find we can book the people calling in from a bulk email campaign faster than the candidates we have to call and schedule. The bulk email gets people actively calling and scheduling."
The most important marker for success among the current InsuraSeek active users, are the measurable results they have seen in their organization. "Our reports have shown that since using InsuraSeek we've increased the number of interviews we conduct," shares Anisa. "We've experienced a higher volume of candidates overall, and we've experienced a shorter time to fill positions."
Stephanie shared similar feedback from her office locations, "We've seen great improvement in a few critical areas: increase in the number of resumes sourced, number of inquiries about open positions and the number of interviews conducted."
Deborah B., Agency Development Manager at Colonial Life, was happy to test and provide feedback in the early development of this product. "In the past, we used a long, tedious process with a spreadsheet to see who we needed to contact, who needed to be followed up with, or advanced into the next stage of recruiting. This process would literally take hours a day to manage. Now with automated recruitment marketing, automated search, reminders and the automated organization of candidates, I know at every moment where my candidates are in the hiring process. Resource Edge developed this product very well."
For Deborah, the automated recruitment marketing feature has given her back a significant portion of her day for critical tasks. "Normally I would spend hours and hours daily just emailing potential candidates. With InsuraSeek, it's done automatically. I have so much more time to interview and evaluate candidates and to manage. I get more than 30-40% of my day back using this product."
With many of the core features firmly in place and several exciting new features planned for future releases, Resource Edge feels excited about releasing InsuraSeek to the entire Insurance marketplace.
Resource Edge has highlighted some of the functionality included in InsuraSeek on their website, www.InsuraSeek.com and in their customer demonstrations:
Automated Resume Searching: highly customized industry-tested and developed search technology designed to search thousands of Internet resume channels including pay career sites like Monster, social networks, college alumni sites, the open web, free web boards, and community/geographic resources.
Scheduled, Systematic Search: The search for candidates is automated and scheduled to execute using smart searches. Using a tiered schedule that allows the recruiter/sourcer to focus entirely on candidate review, the system eliminated the need to manually execute daily/weekly searches on their preferred resume sites. The software is configured to download and begin processing results, immediately with virtually no user effort or labor.
Localized Results: Searches are executed within the zip codes, counties, or regions agencies like to pull candidates from.
Automated Candidate Marketing: Candidates sourced automatically get added to an email marketing DRIP campaign presenting them with hiring opportunities for the agency. The Resource Edge team works with clients to build the email templates to be used for campaign purposes with full observation of email best practices.
Track Candidates and Hires Through the On Board Process: From the first call to interview, to licensing, through to hiring, InsuraSeek eliminates people from falling through the cracks by isolating and categorizing candidates according to their last step in the on-board process. This visibility is offered to every agency member involved in the process, eliminating miscommunication or blind spots.
Event Reminder and 360 Degree Scheduling: Schedule interviews and reminders for candidates, hiring managers and set time sensitive reminders linked to hiring activity during the hiring process. An internal communication library comes pre-configured with common emails used to communicate with candidates and internal staff. Recruiters and admin have access to the hiring manager's availability through a community calendar that helps make scheduling interviews or other hiring events in a central location that all users have access to update and schedule reminders or make notes.
QuickTime Productivity Reports: Pull activity reports for the agency hiring pipeline process, all available from the desktop with export capability into spreadsheet software like MS Excel.
To learn more about how this new product can optimize your Agency recruitment workflow or to schedule a demo of this new solution, contact: Sales, Resource Edge, (800) 979-4665 or learn more about InsuraSeek online: www.InsuraSeek.com.
Contact:
Cheryl Hardy
Marketing Director
Resource Edge, LLC
800-979-4665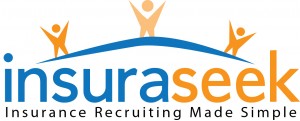 Was this article valuable?
Here are more articles you may enjoy.