Irvine, CA, 11/01/1 – Brian T. Pugh will join The Insco Dico Group as Branch Manager of their Phoenix, Arizona office.
Brian has over 25 years of surety experience, holding numerous Management positions as well as Regional Director for national carriers. He is a graduate of California State University Fullerton where he received his Bachelor Degree in Business Administration and Economics. Chairman, Harry Crowell, said "With Brian's expertise and familiarity with the territory and producers, he will be a solid asset to our management team."
About The Insco Dico Group
The Insco Dico Group includes Developers Surety and Indemnity Company and Indemnity Company of California. Since its founding in 1979, The Insco Dico Group has become one of the leading surety writers in the United States. The Insco Dico Group is a privately held insurance company, headquartered in Irvine, California. The company offers surety bonds nationwide through 17 branch offices to contractors, developers and various other businesses. The company also offers casualty insurance for contractors through its affiliate, Builders Insurance Services LLC, in CA, AZ, NV, OR and WA.
Contact: Shirley Pettersen
Regional Marketing Representative
818-552-6128
www.InscoDico.com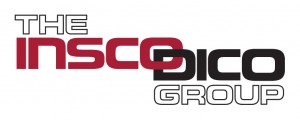 Was this article valuable?
Here are more articles you may enjoy.