San Diego, CA, 1/11/2011 – Atlas General Insurance Services is pleased to announce the addition of a new carrier to enhance its workers' compensation portfolio.
This new program, developed by Atlas and Republic Underwriters Insurance Company, a company of The Republic Group, is accessible only through Atlas and offers unique solutions for California employers. Risks will be written on Republic Underwriters Insurance Company paper, and the program will target small to mid-size accounts in a variety of classes.
"We are thrilled to be working with The Republic Group. We have jointly designed a program that will be easy to use while still offering superior service at competitive rates," said Bill Trzos, President and CEO of Atlas. "By combining Atlas' professional underwriting and market knowledge along with Republic's expertise in program business, we are confident that this product will carry distinctive and superior benefits to our customers."
Features of this program include online quote indications, competitive commissions and incentives, flexible payment plans including lower deposits, loss control services and exceptional claims handling by Athens Administrators. www.athensadmin.com
Atlas is now accepting submissions for risks effective 1/15/2011 and after. To learn more information about this new program or how to become an Atlas Producer Partner, please visit www.atlas.us.com or call (877) 66-ATLAS.
About Atlas General Insurance Services
Atlas General Insurance Services is a full service general insurance agency that offers a wide range of insurance solutions with a focus on workers' compensation. Atlas has expertise in developing and underwriting specialty programs with a variety of insurance carrier partners. Atlas has the primary goal to provide exceptional service along with unique options for its clients. www.atlas.us.com
About The Republic Group
"The Republic Group" is an industry designation for a group of affiliated insurance companies and related entities which provides personal and commercial property and casualty insurance products to individuals and small to medium-size businesses through its Independent Agents segment and its Program Management and Insurance Services segments. In its Program Management segment, companies of The Republic Group capitalize on their unique combination of charters and licenses to develop and manage target-niche insurance products that are distributed through managing general agents and other producers in many states. Republic Underwriters Insurance Company, a company of The Republic Group, is rated "A-" (Excellent), VIII by the A.M. Best Company. www.republicgroup.com
Contact
Holly Foxen Wells, MBA
Marketing Representative
Atlas General Insurance Services, LLC
Office: 619-768-6526
Cell: 714-717-4945
holly@atlas.us.com
www.atlas.us.com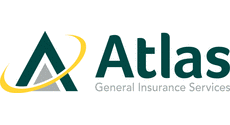 Was this article valuable?
Here are more articles you may enjoy.