November 22 2010 – The National Association of Professional Surplus Lines Organizations (NAPSLO), the American Association of Managing General Agents (AAMGA), and The Council of Insurance Agents & Brokers (The Council), released a joint letter on November 16, urging state legislators and insurance regulators to work as swiftly as possible to bring their codes and regulations into compliance with the Nonadmitted & Reinsurance Reform Act, which is scheduled to go into effect July 21, 2011.
According to the letter, "failure to act will result in confusion for regulators and licensees alike, arising from the existence of inapplicable, inaccurate and unenforceable code and regulation."
The NRRA language was included as part of the Dodd-Frank Wall Street Reform and Consumer Protection Act, which was signed into law on July 21,2010.
"In a short eight months, many of the existing state laws and regulations addressing placements of non-admitted insurance will be preempted by federal law," the letter stated.
The three industry trade groups outlined six potential areas where NRRA compliance will require states to address their laws:
• Ensuring surplus lines premium tax is applicable on surplus lines policies only in the home state of the insured;
• Producer licensing and surplus lines placement laws can apply only when the state is the "home state" of the insured;
• Eligibility criteria for U.S.-based (foreign) surplus lines insurers must be amended to require the insurer to be licensed in the domiciliary state and meet the greater of $15 million or the state's capitalization requirement;
• Eligibility criteria for alien surplus lines insurers must be amended so any insurer listed on the NAIC / IID Quarterly Listing is eligible;
• The NRRA definition of an "exempt commercial purchaser" must be incorporated into state law; and
• States must allow surplus lines brokers to participate in the National Insurance Producer Database.
Each of the states would need to conduct a comprehensive review of its code and regulations to identify inconsistencies with the NRRA, the authors wrote.
NAPSLO, the AAMGA and The Council said they would help regulators and legislators realize the uniform and more efficient standards mandated by the NRRA as they draft and pass appropriate, consistent and efficient legislation and regulatory revisions.
For more information, contact:
NAPSLO – 200 NE 54th St. Suite 200, Kansas City, MO 64118 (816) 741-3910
AAMGA – 150 South Warner Road, Suite 156 King of Prussia, PA 19406 (610) 225-1999
The Council – 701 Pennsylvania Avenue, NW, Suite 750, Washington, DC 20004 (202) 783-4400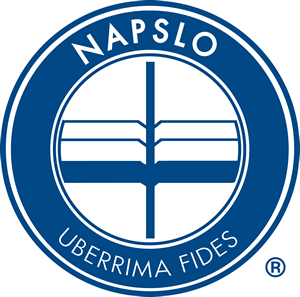 Was this article valuable?
Here are more articles you may enjoy.