Reaffirming their commitment to the Westside business community, White Sutton & Company Insurance Services announced Trey Harding as the practice leader of its Main Street Business Division.
Since 1952, White Sutton & Company Insurance Services is recognized as a leading intermediary specializing in the development of Risk Management and Insurance solutions for families and businesses.
The Main Street Business Division is dedicated to the unique insurance and service requirements of California's retail, food service, hospitality, service, and residential and commercial income property clients with less than 75 employees.
A Westside Los Angeles native, Trey graduated from Sonoma State with a Bachelor of Arts in Communication Studies. Prior to joining White Sutton, he held an underwriting position at Allied Insurance, a Nationwide Insurance Company.
Dennis White, Chairman of White Sutton, commented "We are excited to have Trey lead our Main Street department. Trey's insurance underwriting experience and commitment to the community will be valuable to our current and prospective Main Street clients. Very few insurance brokerages represent the number of insurance companies we have specializing in Main Street business. Main Street business is the back bone of the Westside economy and we are proud of the choices we offer to our fellow businesses."
Trey Harding may be reached at 310.393.9477 ext 148 or tharding@whitesutton.com
See www.whitesutton.com for further information on the firm.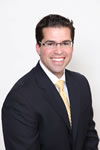 Was this article valuable?
Here are more articles you may enjoy.