San Diego, CA, 03/15/10 – American Claims Management, Inc. (ACM) announced a new business relationship with Starr Indemnity & Liability Company (Starr Indemnity), a wholly owned subsidiary of Starr International Company, Inc. Effective January 1, 2010, ACM began handling claims nationally for Starr Indemnity's Auto and Motorcycle Programs.
ACM will be handling all aspects of Starr Indemnity's auto and motorcycle claims, including complete investigation and settlement, subrogation/salvage, special investigations unit and fraud analysis, regulatory reporting and data management. "Our highly experienced team of professionals is extremely proactive in the management of our claims and we look forward to our new business relationship with Starr Indemnity," said Scott Marshall, president of ACM.
ACM provides its auto and motorcycle clients with innovative online claims services. "Not only is our online system SAS 70 Type II certified, it is also easy to use and gives our clients, agents and policyholders immediate access to critical information." said Marshall.
Since 1988, American Claims Management has been an independent national third party claims administrator specializing in both commercial and personal lines. By offering professional expertise in claims administration, ACM is committed to providing superior claims services and innovative solutions.
For more information, please visit ACMclaims.com. ACM is a wholly owned subsidiary of Arrowhead General Insurance Agency, Inc.
CONTACT –
Scott Marshall, ACM President
SMarshall@ACMclaims.com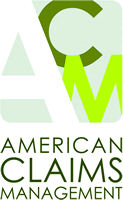 Was this article valuable?
Here are more articles you may enjoy.