Clovis, CA, July 31, 2008 – Topa Insurance Company, headquartered in Los Angeles, CA is an admitted property and casualty specialty insurer writing personal lines, commercial lines and programs. Topa has partnered with Sierra Specialty Insurance Services, Inc. an experienced wholesale underwriter with proven success in program underwriting, to underwrite their Growers' Services Program. The program includes Agricultural Ground Crop Sprayers, Agricultural Advisors, Landscape Services, Pest and Weed Control Applicators, and Tree Pruning Services. Coverage is General Liability, Professional Liability combined limits on an "Occurrence" basis. The program can also include incidental property.
"Topa recognizes the staff at Sierra Specialty as an experienced, eager group of professionals. We look forward to working on the Grower's Services Program with them." Rodger Patterson, AVP Programs at Topa Insurance Company.
Kathy Schroeder, President & CEO, Sierra Specialty Insurance Services, Inc. comments "We are very pleased Topa selected Sierra as their underwriter of choice for this program. As an independent, family owned wholesale underwriter, Sierra knows their customer. Sierra has a great track record with above average underwriting profit with their partner carriers."
For more information visit our website: www.SierraSpecialty.com or view specific program details at: www.SierraSpecialty.com/Eblasts/GSPEblastDetails.mht
Contact:
Mark Schroeder, Executive Director
Phone: (559) 256-6912
Mark@SierraSpecialty.com
www.SierraSpecialty.com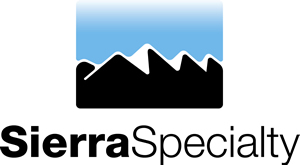 Was this article valuable?
Here are more articles you may enjoy.