New York, NY- March 20, 2008: Pacific Underwriters announced that it has partnered with Darwin Professional Underwriters to place management liability insurance for private company and not-for-profit risks utilizing Darwin's (i-bind)® technology system. Pacific Underwriters will offer directors and officers (D&O) liability, employment practices liability (EPL), and fiduciary liability insurance on a mono-line or package basis for risks with $100 million or less in annual revenues and 1,500 or fewer employees. Limits of up to $10 million are available on either a shared or separate basis.
Coverage will be provided on an admitted basis and underwritten through Darwin Professional Underwriters, Inc. (Darwin) (NYSE: DR) on Darwin National Assurance Company (DNA) paper. DNA has earned an AM Best Company rating of "A- (Excellent)."
For more information on Pacific Underwriters' new facility contact Tom Dowd in the New York office at 646 367 5161 or tdowd@insurancespecialtygroup.com.
ABOUT PACIFIC UNDERWRITERS
Pacific Underwriters is the underwriting arm of Insurance Specialty Group, a privately owned, independent wholesale brokerage and underwriting firm based in Atlanta, GA. Pacific Underwriters specializes in underwriting management liability and program business. The president of Pacific Underwriters is Lee Orabona, 646 367 5163 (lorabona@insurancespecialtygroup.com. Or visit insurancespecialtygroup.com.
ABOUT DARWIN AND (i-bind)®
Darwin is a specialty insurance group based in Farmington, Connecticut. The company is focused on the professional liability insurance market and underwrites directors and officers ("D&O") liability for public and private companies, errors and omissions ("E&O") liability insurance, and health care liability insurance. Darwin member companies include Darwin Professional Underwriters, Inc., Darwin National Assurance Company (DNA), and Darwin Select Insurance Company (Darwin Select). Darwin is traded on the New York Stock Exchange under the ticker symbol, "DR."
(i-bind)® is an Internet-based, proprietary underwriting system developed by Darwin that allows agents and brokers to complete an application on-line, receive a quote or indication, generate a proposal to an insured, and bind coverage from any computer, 24/7. Agents and brokers can also forward an electronic version of the (i-bind) application directly to the applicant. An entire end-to-end insurance transaction is reduced to minutes, as (i-bind) returns a competitive, bindable quote immediately for qualifying risks.
For more information about Darwin, visit www.darwinpro.com.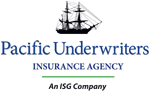 Was this article valuable?
Here are more articles you may enjoy.