3/7/2008 Whitehouse, Ohio – Mariposa Insurance Services announced today a new service to Insurance Carriers called the Emergency ALE Debit Card Program. The program will allow an insurance company's customers the ability to receive cash via an ATM, book a hotel, purchase essentials and cover other additional living expenses without a pre-approval process or requiring time for authorizations. Because of the uniqueness of the program, Insurance Carriers and their insureds, along with Mariposa, will be able to track all expenses incurred with the card, view their balance online and monitor posted transactions. Mariposa offers a quick implementation process, including the ability to order, issue and activate cards in real time. The card that will be issued by Mariposa at the Emergency ALE locales will provide an all-access solution anywhere VISA and MasterCard debit cards are accepted. Details about the Mariposa ALE Debit Card Services can be found at their website.
Upon approval from Mariposa's partner, Meta Payment Systems, Carriers participating in the program can maintain a small inventory of debit cards embossed with their company name that is ready to activate upon the occurrence of a catastrophe. These debit cards are held in secure inventory with Meta Payment Systems. Debit cards can be sent to any location upon request within 3 – 5 business days. Insureds will no longer need to wait weeks, or even months, for their adjuster to write up an estimate before seeing initial emergency ALE relief. As an optional service, Carriers can direct their insureds to a Mariposa Emergency Response Vehicle location to receive an ALE debit card, which can be loaded on site for amounts up to $3,000.00. This service can also be implemented by Carrier internal programs with trained staff and bank approval. The debit card can be reloaded as required by either Mariposa or the Carrier via the Internet. Purchases with the debit card can be tracked and statements can be provided to eliminate the need for proof of purchase with receipts and invoices. One-on-one ALE validation will occur at the Emergency ALE locale with trained, licensed Mariposa senior staff. Upon validation, security measures are taken to confirm identification. A debit card can then be issued, loaded, registered and activated on site. The debit card user can immediately have access to the funds via ATM and/or Point of Sale (POS) transactions.
Scott Daniels, Director, Agent Products for Meta Payment Systems says, "Meta Payment Systems is excited to work with Mariposa Insurance Services on the Emergency ALE Debit Card Program. Meta will work directly with Mariposa to offer insurance companies the ability to issue reloadable cards on site of natural disasters via a Mariposa Emergency Response Vehicle. MetaBank is the issuing bank for all cards that will be used in the program. The cards will be loaded and activated in real time on site for the insured parties so they might immediately receive access to withdraw cash from an ATM or make a hotel reservation, for example. The cards will be accepted anywhere VISA or MasterCard is accepted."
Paul Thompson, noted advisor to Mariposa Insurance Services states that "following a catastrophic event, it is very difficult for insurers to make contact with all of their insureds in a timely manner and provide them with ALE funds. The ALE Debit Card program can help insurers meet or actually exceed their customer's expectations by providing them with funds to meet the daily living needs for their families. We all know the tragedy we see on TV following a hurricane, tornado, earthquake or other catastrophic event. The ability for an Insurance Company to be immediately responsive in providing funds to meet basic life needs when their customers have been seriously impacted by such events is wonderful customer service. Also, to be able to deliver this service for a minimal cost without tying up your claims representatives makes it a win-win situation when responding to a catastrophe. We all know the ease of using a debit card and it can be a life saver to your insureds during such a difficult time."
Insurance Companies interested in adopting this type of service should contact Mariposa Insurance Services.
About Mariposa Insurance Services
Ohio-based Mariposa Insurance Services is a diversified group of companies offering a wide range of Business Process Outsourcing services (BPO), including TPA claims management, nationwide claims adjusting, staffing, risk mitigation, analytical, and recovery services. Founded in 1995, Mariposa Insurance Services targets residential, P & C and specialty market insurers.
Mariposa has one goal: To provide the highest quality product and service to their clients. They streamline the claims process using cutting-edge technology and the best-trained claims personnel in the industry. Their award-winning claims management system is as flexible as you the client, need it to be. With the ability to seamlessly incorporate their processes into yours, they become an extension of your claims department. Whether they are handling the claim from the First Notice of Loss or just providing the field inspection, they will do so with one thing in mind — providing the highest quality product and service to your clients.
Visit Mariposa Insurance Services today to see what they can do for you.
Contact:
David Swank
419-861-2557 ext 105
David@Mariposaltd.com
www.mariposaltd.com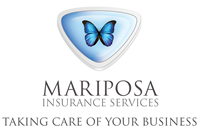 Was this article valuable?
Here are more articles you may enjoy.