ATLANTA, March 5, 2008 – Insurance Specialty Group, LLC ("ISG") is the holding company, which owns Pacific Wholesale Insurance Brokers, LLC ("PWIB"). ISG is pleased to announce the change of business name of its wholesale brokering operations from PWIB to Pacific Wholesale.
In addition, ISG announces the formation and launch of Pacific Underwriters and Pacific Reinsurance.
Pacific Wholesale is a property and casualty wholesale brokerage operation with office locations in Burbank CA, Manhattan NY, Chicago IL, Atlanta GA, Dallas TX, Farmington CT and Boca Raton FL, serving over 2800 retail agents.
Pacific Underwriters is headed by President Lee Orabona, and operates as a managing general agent underwriting propriety property and casualty programs as well as offering general underwriting contracts with highly-rated domestic insurance companies and Lloyds of London.
Pacific Underwriters currently has several national propriety programs including package programs for the automotive quick lube industry. Other programs include waste haulers, Directors and Officers insurance, Employment Practices Liability and related coverages for middle-market companies and non-profit organizations.
"We now have the capability to handle program business of any size, from the smallest to the largest and most complex." said Lee Orabona, President of Pacific Underwriters. "We are aggressively looking for more program opportunities and individual risk submissions. We are open for business."
Pacific Reinsurance is headed by President Chris Hilton, and is in existence to assist Pacific Underwriters in the development of the propriety programs and in locating potential new underwriting programs. Chris' experience as a retail broker, underwriter and reinsurance broker, along with his educational background, give him a unique perspective on the insurance industry and the issues that face the different elements that make up the entire risk transfer process.
ISG and its operating divisions as outlined above are a progressive, highly competitive, sales and service insurance organization, comprised of people of the highest integrity and experience bound together by a commitment to building profitable partnerships with our retail agents and insurance companies.
ISG has always been and continues to be "A Trusted Partner in Your Success". Our contact information is available on our website insurancespecialtygroup.com.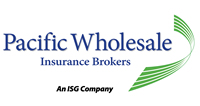 Was this article valuable?
Here are more articles you may enjoy.