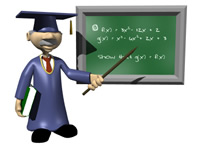 True or False?
1.Reinsurance is a transaction in which one insurance company indemnifies another insurance company against all or part of the loss that it sustains under a policy or policies of insurance.
T F

2.Reinsurance can only be written on a pro rata basis.

T F

3.Reinsurance spreads risk so that no single entity finds itself saddled with a financial burden beyond its ability to pay.

T F

4.A reinsurance treaty is a narrow agreement.

T F
If you answered 'True' to 1 and 3, you already know some reinsurance fundamentals.
But, if you answered 'True' to 2 or 4, you might want to consider attending the Reinsurance Association of America's Reinsurance Basics Seminar being presented for the first time on the West Coast, from October 22-24 at the Westin San Francisco Market Street.
Who should attend?

Buyers and sellers of reinsurance, lawyers, accountants, and regulators.

What will you learn?

Distinguish insurance from reinsurance;

Identify the purposes of reinsurance and how reinsurance affects the buyer;

Understand distinctive provisions of different reinsurance approaches;

Learn how to structure a reinsurance program;

Understand critical risk transfer requirements;

Study key annual statement schedules;

Learn the differences between regulatory and GAAP accounting.

Explore current trends in the marketplace.
For additional information and to register: click here or contact Ann-Marie at mwombela@reinsurance.org.
We hope you take advantage of this exceptional educational experience.
And p.s.— (2) reinsurance can be written on a pro rata and excess of loss basis; (4) a reinsurance treaty is a broad agreement.
Was this article valuable?
Here are more articles you may enjoy.