New York – SWORD Group today announced that they have opened a new office to support their growing US operations. The operation will be called SWORD INSURANCE SOLUTIONS and will be based at the SWORD's US headquarters at 17 State Street, New York.
The US insurance software solution operation will be headed by Daniel Grant. British born Grant moved to The United States in 1981 and since then, has worked almost exclusively in the financial services markets; providing technology solutions to the insurance and banking communities. In an impressive career spanning over 25 years Grant has been at the forefront of innovation and creativity in producing and delivering IT based solutions that provide real, tangible benefits to the financial services industries.
Grant's career started at Tangent International, a specialist Wall Street IT consultancy providing consultancy to the banking and investment community where he swiftly rose to become President. Later as President of Lecor, Grant was instrumental in the development of an electronic insurance litigation support tool, the first of its kind anywhere in the world.
Then in the late 1990's in cooperation with AIG; Grant formed Parallel Technologies, a company which supplied innovative software and data center solutions as well as testing and remediation of code. More recently, Grant turned his attention to the investment community when he joined MFX, a division of Fairfax Financial, where his role was to create and establish technology solutions for the financial market.
Tony Holland Operations Director of the SWORD Group is delighted that Grant has accepted the position. "Dan brings with him a wealth of experience, and will be an immense asset to the SWORD Group operations in the United States. It is a testimony to the strength of the SWORD Group that we are able to attract candidates of Dan's caliber. We have a number of exciting opportunities and initiatives within the financial services market and with the appointment of Dan; we look forward to a period of sustained growth in our US operations, whilst at the same time providing real value and tangible benefit to our customers."
SWORD GROUP
The SWORD Group is an International IT Products and Services Company that was founded in December 2000 by its Chairman, Jacques MOTTARD.
Jacques' vision is for SWORD to become the best performing global Product and Services Company by identifying, anticipating and satisfying customer requirements whilst delivering profitability year on year and returning exceptional value to all stakeholders.
As at the end of July 2007 SWORD employed 1,700 staff across 13 countries, with a 2006 turnover of US$ 200m.
Forward-Looking Statements
All statements in this document that do not directly and exclusively relate to historical facts constitute "forward-looking statements" within the meaning of that term in Section 27A of the United States Securities Act of 1933, as amended, and Section 21E of the United States Securities Exchange Act of 1934, as amended. These statements and this information represent the Sword Group's (SWORD) intentions, plans, expectations and beliefs, and are subject to risks, uncertainties and other factors, of which many are beyond the control of the Company. These factors could cause actual results to differ materially from such forward-looking statements or forward-looking information. These factors include and are not restricted to the timing and size of new contracts, acquisitions and other corporate developments; the ability to attract and retain qualified members; market competition in the rapidly evolving information technology industry; general economic and business conditions, foreign exchange and other unspecified factors.
The words "believe," "estimate," "expect," "intend," "anticipate," "foresee," "plan," and similar expressions and variations thereof, identify certain such forward-looking statements or forward-looking information, which speak only as of the date on which they are made. In particular, statements relating to future performance are forward-looking statements and forward-looking information. SWORD disclaims any intention or obligation to publicly update or revise any forward-looking statements or forward-looking information, whether as a result of new information, future events or otherwise. Readers are cautioned not to place undue reliance on these forward-looking statements or on this forward-looking information. For more information about the SWORD GROUP please visit our website www.sword-group.com
For further information on SWORD GROUP and its growth plans please contact:
Jeanne Holland – Holland Young Associates
+44 (0) 208 989 1244
Tim Kitchener – SWORD UK
+44 (0) 207 553 2500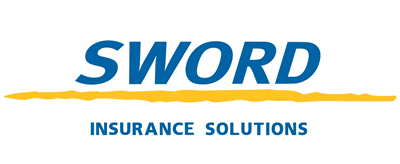 Was this article valuable?
Here are more articles you may enjoy.