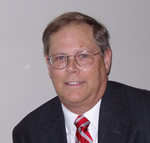 Donald Gaddis Co., Inc.
Wholesale Excess and Surplus Lines Brokers Serving Retail Agents Since 1982
Donald Gaddis Co. is thrilled to announce that Jay Dillon has joined us to open our new Michigan office. The only thing "kid-like" about Jay is his unbridled enthusiasm and entrepreneurial spirit. He is a seasoned veteran of the business, with over 35 years of extensive commercial insurance experience. For the past 15 years, Jay has been serving retail agents as a wholesale broker with an impeccable reputation for professionalism and responsiveness.
Donald Gaddis Co. represents over 40 of the leading specialty and E&S carriers. With our excellent carrier relationships, state of the art paperless technology and a can-do, helpful attitude on the part of every staff member, we provide the tools for Jay to make your most challenging risks a quick, hassle-free pleasure to place.
Please join us in extending a warm welcome to Jay and give him a call with your toughest challenges. Find out what a powerful combination the marriage of technology, experience, and enthusiasm can create.
Illinois: 150 S. Wacker Drive, Suite 600, Chicago, Illinois 60606
Michigan: PO Box 250013, Franklin MI 48025
Ph: (888) 853-0071
Fax: (888) 853-9023
www.gaddiscompany.com
Was this article valuable?
Here are more articles you may enjoy.